Today I will try to address a question I see many students asking – how efficient is learning Portuguese online? Does it work?
Well, to tell you the truth, when I first started teaching Portuguese online, I was a bit skeptical. How could one teach with the same efficiency and passion online if not face-to-face with the student? I honestly did not think it was possible.
My second big interrogation mark was about the learning process. Would students learn as well as in "normal" classes? Would the digital materials give the support needed?
As you can see, I had many problems with the world of the internet and how well it could serve teachers and learners.
Nevertheless, I decided to give it a try.
Italki – How it all started
---
It all started 4 years ago, when I came to know Italki. I read a review from a teacher that taught English online through this platform. He was super happy with it and he managed to have a nice, steady income and most importantly, he was happy that he could help so many different people from all over the world. People that could not have access to this kind of education otherwise. All they needed now was a computer and a good internet connection and they were on their way to learn any language they wanted.
Besides, he said IT WORKED. His students were learning, having fun and the discrepancy between online and offline lessons was nowhere to be seen.
This is when I started building my own Italki profile. I wrote about my experience, I uploaded my certificates and I made my introduction video. And voilá! I was live!

It didn't take long until I had my first trial class, and then another, and then another. I was nervous at first, because I did not really know how to present myself or my classes in this new way. However, with more and more classes, I started having more experience. I saw what worked, and what didn't. I found the wonders the "share the screen" function can do and how one can use "google docs" to share documents easily. I learnt how sharing music, videos and online resources is easy and fun. How students have a gigantic library of materials and resources because they are online.
To sum up, I started seeing the advantages of it all.
Sure, there are some downsides to it. Like in almost everything. Sometimes I do miss the face-to-face interaction and the close human contact. I guess so do certain students (and that is why some of them organise some events to practice the language with other people in their cities and countries or take on-site classes as an extra to the online classes). However, I dare say that the advantages are greater than the disadvantages.
From my experience, my students seem to be very happy with online learning. Like me when I first started, some of them come to me first with doubts and questions about the online learning system. Some say "This is my first time learning a language online, so I do not know what to expect". Yup, I hear them! I tell them about my experience and more often than not, they end up enjoying the experience.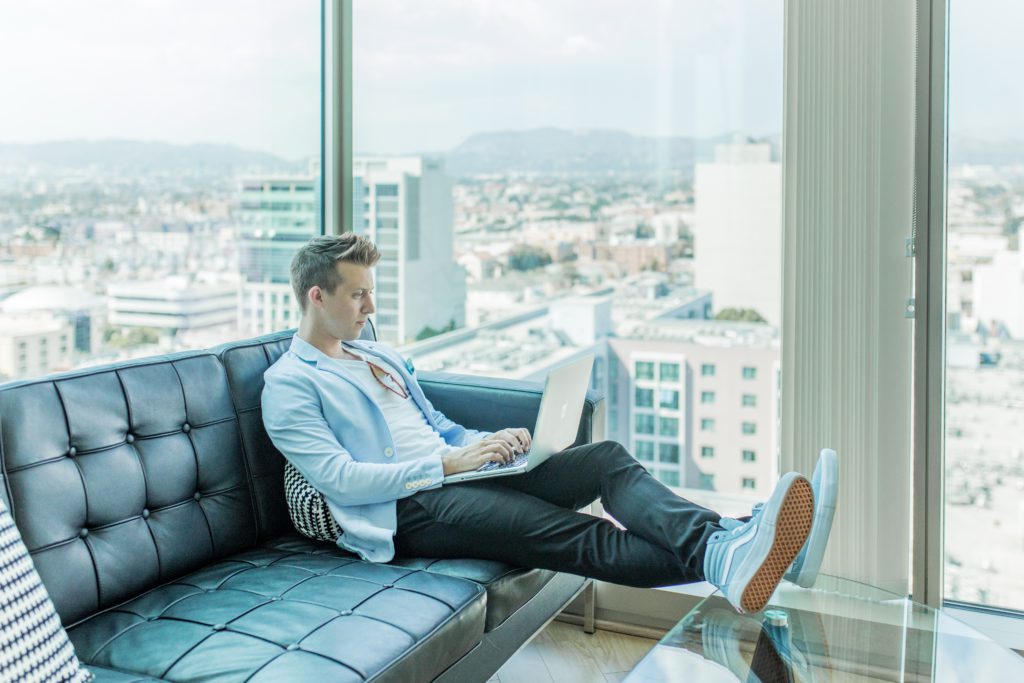 What students love about learning Portuguese online
---
From what I could gather from these years of experience teaching online, students normally love:
The time freedom that learning online gives them – they can choose their own schedules, they can change, cancel or schedule more classes;
The location freedom – like with time, students are free to choose where they are having the class from. As long as they have internet and a computer, a tablet or a phone, they are ready to go! This opens up a door of opportunities to students that would otherwise not be able to find teachers or venues to develop the language they are learning.
Not having to worry about what others think – many students struggle to speak the language they are learning at first, and they feel especially shy when they are in class with other people. In Italki, since the classes are normally one-to-one, this does not happen. When students prefer it, they can even have audio-only classes… they don´t even need to worry how they are dressing or if they are having a "bad hair day"!
The availability of material online – everything can be study material and it is all online – dictionaries, books, articles, songs, poems…anything and everything that the student and teacher think is appropriate for what is being studied!
The price – although one-to-one classes can be more expensive, there are also a myriad of online courses that end up being cheaper than going to an on-site class (Read further to know more about my online course).
So many other things…you just have to try it to find out more!
So, if you are thinking of joining the vast "online classroom" and want to try to have a class on italki, you can find me on my online italki page.
There you can find my availability. Check it out here:
However, you are evidently free to choose any other teacher. Other languages are also available.
Another way that you can benefit from the online world to learn your language, is by following an online course or using different apps.
PORTUGUESE LEARNING APP
---
Be aware of apps like Duolingo, because even if they can be quite handy in terms of teaching you new vocabulary, many come in the Brazilian Portuguese variation of the language. Therefore, some things may be different. As you might know, the differences are not vast, but you can still find them.
A good app offering European Portuguese is Memrise. This is a great tool as an extra to your classes (online or otherwise).
FREE ONLINE DICTIONARIES
---
Dictionaries are also everywhere in the internet. In a previous post I told you all about the advantages of Linguee and other dictionaries. They can really help you further your studies. Do not only use Google Translator for everything – while Google Translator is good for translating simple words, it often translates into Brazilian Portuguese, which can be tricky if you are translating bigger sentences.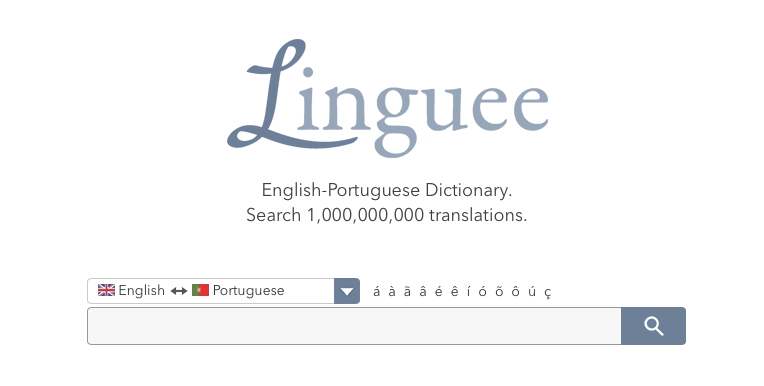 ONLINE LANGUAGE COURSES REVIEW
---
If you want, you can also find courses online, as I have already mentioned. A very good one if you are more of a "learning by doing" kind of person (or in this case a "learner by listening") is The Mimic Method. This innovative method concentrates in the pronunciation of the language.
Another option would be to try a more traditional (but still innovative and fun!) kind of course, like the one I am developing. Right now I have level A1-B2 for beginners and upper-intermediate students and I am currently creating the next levels. In this course, you can learn about grammar, vocabulary, speaking and writing. You will see me speaking and giving you a lecture about different topics that hopefully will help you reach fluency in Portuguese.
Ok, please disregard my face on the picture above. Just bear in mind that you can find all about the course on the course page, including the video shown on the picture, where I explain my reasons for making it and why I think it could be good for you.
---
And that's it for today. Know that there are, of course, many more opportunities out there in the online world. I could not possibly cover them all here, but I just wanted to give you my opinion about the topic.
If you think learning Portuguese online could be something for you, just give it a try! You might actually end up enjoying it more than you think.
Beijinhos,
Mia
Do you want to learn more about the basics of European Portuguese? Common language courses are too expensive and you are looking for structured and high-quality lectures? I offer you 40+ hours of online lectures in my European Portuguese Language Course.
Study at your own pace, pause, rewind and watch it again as many times as you want. No risk – try it out for 30 days and if you are not happy with the course you will get your money back, no questions asked.