Today's post is about a very peculiar European Portuguese Language Course I came across with several months ago and that immediately caught my eye – The Mimic Method.
Why did it catch my eye?
This method is one of the only "Learn by Ear" courses out there and it takes learning a language to a new level.

The Research behind it
---
Linguists are constantly searching and researching about languages and every year a lot of new things are discovered. There was a time, where it was believed that learning by repetition of sentences would be the best. Some time after, this method was declined by many language experts and new ways of learning languages were brought into the picture.
Nowadays, the majority of the language courses concentrates their attention into grammar and vocabulary, leaving pronunciation and language comprehension and production for last.
But is this good?
Let us think and go back to the time of when we were children and we were learning our first language. How did we learn it? Did someone put grammar books and flashcards in front of us and made us repeat things over and over until we eventually learnt it and were able to speak it? Did we make a grammar test until we decided it was time for us to start uttering words?
Hmmm…not really, right?
No, in contrast we put all our brains´ efforts into concentrating on the elemental sounds of our language. By listening to it and trying to imitate the sounds we heard, we were then capable of uttering those same sounds and put them together to form words. First simple words, then complex sentences.
What are the Elemental Sounds of a Language?
---
According to the Mimic Method, every language has a set of elemental sounds, which combine to form syllables. Every language has a different set of elemental sounds, and some have more than others. That is why, for example, a Spanish speaker has some more difficulties than a Portuguese speaker to learn other languages. That is because European Portuguese has a very vast set of Elemental Sounds, which makes it easier to learn other languages, since many of the sounds overlap.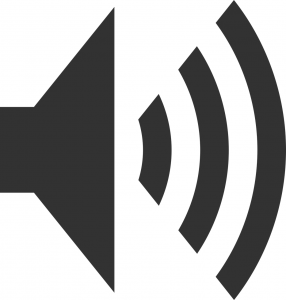 Can adults learn the Elemental Sounds too?
---
Yes! Absolutely! The Mimic Method team guarantees that anyone who is willing to, will be able to learn any set of elemental sounds. For this to happen, you will be guided through the sounds of that language. How? In three simple steps:
#CAPACITY
Sound Capacity
Syllable Capacity
Sentence Capacity
Just like when you were a baby, you will go through the steps of understanding the sounds and how syllables are divided through phonetic training, self-recording and drills; then, you will make sense of those sounds and you will go on to understand syllables (which are made by those sounds you previously learnt). In this stage you will also get frequency analysis, self-recording and drills; Finally, you move on to stage 3. Here, you will learn how to combine syllables with rhythm and intonation to put them into words and into sentences. You will do this through musical training, self-recording and drills.
#CONVERSATION
Simple Conversation
Scripted Conversation
Spontaneous Conversation
Sophisticated Conversation
The Simple Conversation stage will allow you to concentrate in a minimum amount of words, that will allow you to understand and converse in a language minimally. It is the so called 20/80 method, which states that 20% of input will allow you to have 80% of output. Not bad, huh?
The Scripted Conversation part will teach you about the most common conversations you normally will have in a language. Through memorising by hearing, you will be able to impress your friends!
Moving on to stage 3, you will have to improvise. In the Mimic Method, you will be encouraged to speak to others in your target language as much as you can, until you can have spontaneous conversations without fearing mistakes.
Finally, the sophisticated conversation phase will allow you to perfect your speech. Until you reach this level, the Mimic Method concentrates more on production than on correctness. However, at this point you will be encouraged to correct what you have learnt so far. That is when you start correcting your grammar and vocabulary mistakes. You will group those mistakes into categories and correct them one by one.
Do you see the difference of this method? Only at this stage will you worry about grammar. "Crazy", some might think! But think again! It has been showing great results.
# COMMAND
Scholastic Command
Stylistic Command
At the scholastic command stage, you will finally learn how to read in a certain language. At this point your grammar and vocabulary will be enough for you to have access and be able to start reading a lot of different books and other resources. Reading will then continue to help you perfect your grammar and learn more words.
At the stylistic command stage, you can develop your skills to use language in a more complex way, like natives would do. Writing is then highly encouraged and once you are at this point of your learning process, you have reached the end of it!
Congratulations, you have learnt a new language!
To give you the bigger picture, here is a graphic showing a review of all the steps you have to go through, as shown at the Mimic Method page: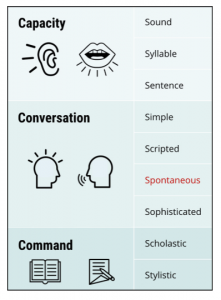 Languages Offered
---
The Mimic Method is constantly updating their language courses. Right now, you will get access to the Elemental Sounds and exclusive courses. You will be able to learn Portuguese (Brazilian), German, Spanish, French, Italian, English, Russian, Mandarin Chinese and Japanese and MOST OF ALL European Portuguese! According to their team, European Portuguese has 57 Elemental Sounds.
Why wait?
Do not miss this opportunity! You will get a variety of different materials, which will allow you to master many languages. Don't miss out on this!
Did you participate in a language course where you have done hours of grammar and vocabulary, but you still cannot utter a single word or sustain a conversation in your target language?
Do you try to follow a conversation, putting all your efforts into it, but you still can't understand what native speakers of your target language are saying?
Do you feel insecure and you just stare and nod, pretending you understand the conversation, when actually you do not understand one single word at times?
Do you wonder if you will ever advance in your target language?
Do you feel embarrassed when someone asks you a question because you can't speak the language and you have a really hard time understanding it too?
If this is your case, you can click the link below and change the course of things TODAY.
You want to study another language?
As you can see, you can learn not only European Portuguese, but also as many other languages!
Start now and be the hyperglot (master of many languages) and hyperphonic (able to recognise many elemental sounds) you always dreamed to be!
Become capable of:
Feeling part of the group, speaking and interacting with native speakers as you do in your own language;
If you are in a romantic relationship with someone who speaks another language, connect with this person at a much deeper level, once you can speak their language;
If you live in another country, open new opportunities – for new jobs, new romances, new friends.
Don't forget! Your chance to achieve this and much more starts here! Don't miss your chance for new opportunities.
---
If you have any further questions just leave me a comment and I will be happy to answer. Maybe you have already used the The Mimic Method? I would be glad if you could share your experience with us. Have a nice day =)
Beijinhos,
Mia.
Do you want to learn more about the basics of European Portuguese? Common language courses are too expensive and you are looking for structured and high-quality lectures? I offer you 8,5h of online lectures in my European Portuguese Language Course.
Study at your own pace, pause, rewind and watch it again as many times as you want. No risk – try it out for 30 days and if you are not happy with the course you will get your money back, no questions asked.