Along the years, many students of mine have been asking me what are the main differences between Brazilian Portuguese vs European Portuguese.
Today I am going to try to answer this question in the most accurately way possible, trying not to step in anyones´ toes.
First and foremost, the main difference is that Brazilian Portuguese may sound to many people as a far more cheerful language than European Portuguese. In fact, I am not sure if we are sadder than the Brazilian people or not (we do have the Fado, though, while they have the Samba, so maybe there is some truth behind it…).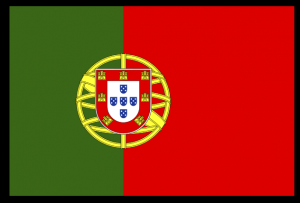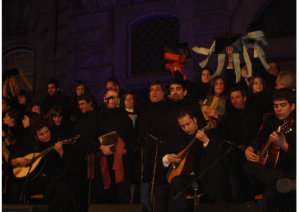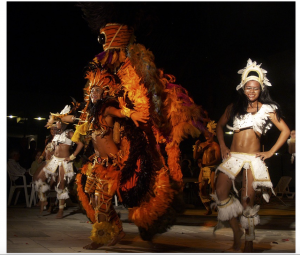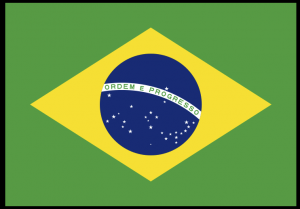 It is all about the sounds
A funny thing that happens frequently is that people who do not know European Portuguese often think the Portuguese way of speaking resembles the Russian language and this has to do in part with the richness of our phonetics (sounds). In fact, as I normally say, we can produce sounds that go from our throat up until the top of our nose, passing all the places in between (Russian is also this way, and hence the confusion!).
Therefore, while our neighbour romance language speakers (speakers of Spanish, Italian, French) show in general some difficulties to speak other languages, we seem to perform quite well at it. I am not bragging, in all honesty. We only speak other idioms with ease, because as I already pointed out we have the luck to have a richness of sounds that other languages don't (and, to be honest, we really like to please others, so that might be another reason..).
But yes, this leads us back to European Portuguese vs Brazilian Portuguese. If you hear a Brazilian man speaking with a Portuguese one, you might at first think that they are talking in complete different dialects – while the Brazilian man will open his mouth and say all the vowels in a sounding way, the Portuguese will seem a bit sadder or at least more shy in the way he is pronouncing his vowels.
This peculiarity (the fact that European Portuguese speakers "eat" their vowels), is another reason why we sound so different from the other Romance languages and the Brazilian variant, which are more closely related to each other in terms of pronunciation.
In addition, some of the words are totally different or have a totally different meaning, but that is not a problem for the Brazilians and Portuguese to understand each other. Think of it as more or less the difference that you would encounter between British English and American English.
But let´s take a look at these and other differences in more detail:
# Pronunciation
Vowels
Brazilian Portuguese (henceforth BP) – vowels are open, sonorant (always pronounced):
ex: Excelente –> "Eshcilentshi" (not only are all the vowels read, but they are also sometimes transformed into something more sonorant; in this case the last "e" becomes an "i");
European Portuguese (henceforth EP) – vowels are or shortened or completely disappear:
ex: Excelente –> "Shelent" (The first vowel totally disappears, as well as the last one, which makes the word sound very different from its original spelling).
Many other examples of this phenomenon called "vowel reduction" or "epenthetic vowels" in the world of linguistics can be found in the European Portuguese variant of the language, but this phenomenon is hardly existent in Brazilian. This may look like a minor difference, but in fact this is the main difference why both types of Portuguese sound so distinct.
Consonant "S"
BP:
Final "s"  –> when pronouncing the final "s" sound, Brazilians in most states will pronounce it as it is written, i.e, just a normal "ss" sound (note that in some states of Brazil, like Rio de Janeiro, the "s" sound is more similar to the EP variation).
ex: Pedras –> "Pedrass" (stones)
EP:
Final "s" –>  This time EP speakers transform the "s" sound into a "sh" sound (in fact, we LOVE this sound and we produce it many times, therefore the confusion with the Russian language, which also uses this sound a lot).
ex: Pedras –> "Pedrash" (stones)
Other differences in pronunciation
BP:
"de" and "di" –> when pronouncing these set of letters, Brazilians tend to insert an invisible "j" sound between them, like this –> "dji";
ex: Cidade –> "Cidadji" (city)
      Dinheiro –> "Djinheiro" (money)
"te" and "ti" –> The same happens in this case, but this time Brazilian speakers tend to insert a "sh" sound in between the consonant and a vowel, transforming it into this –> "tshi".
ex: Noite –> "Noitshi" (night)
      Tiago –> "Tshiago" (Tiago – a man´s name)
Note that once again the final "e" becomes an "i" sound ("eh" becomes "ee").
EP:
"de" and "di" –> "de" "di";
ex: Cidade –> "Cidad"
      Dinheiro –> "Dinheiro"
"te" e "ti" –> "te" e "ti".
        ex: Noite –> "Noit"
              Tiago –> "Tiago"
Unlike BP, EP does not insert anything in the pronunciation of this set of letters, but on the other hand, it deletes some of the vowels at the end, because of the phenomenon of "vowel reduction" that I explained above.
# Vocabulary
Let me show you some words!
BP – EP – English Translation
Trem – Comboio – Train
Moço/Garoto – Rapaz – Boy
Moça/Garota – Rapariga – Girl (do not use "rapariga" in BP, as it is offensive!)
Legal – Fixe – Cool
Papo – Conversa – Chat
There are many more words that are slightly or completely different in BP and EP, and if you want to know more, I will be providing a list of words in a later post. If you want any specific word, you can also just ask in the comments below.
# Grammar
Use of Gerund
BP
Brazilian speakers love the gerund. Therefore, when they want to say "I am speaking", they build the sentence by conjugating the verb "to be" (estar) and adding to the main verb "to speak" (falar) the "ing" equivalent in Portuguese, which is "ando" (for verbs ending in "ar" – first conjugation verbs), "endo" (for verbs ending in "er" – second conjugation verbs) and "indo" (for verbs ending in "ir" – third conjugation verbs). Let me make it more visual:
Verb "to be" (estar) conjugated according to the person  + verb without the ending + ando/endo/indo
ex: Estou falando –> I am speaking
      Estou comendo –> I am eating
      Estou indo –> I am going
EP
The Portuguese do not use the gerund very often. Some literary texts have it and some areas of Portugal (like Alentejo – for more infos on this area, please keep checking my "Culture" page) use it more. However, the continuous tense is normally built in the following way:
Verb "to be" (estar) conjugated according to the person + a + main verb in the infinitive form
ex: Estou a falar –> I am speaking
      Estou a comer –> I am eating
      Estou a ir — I am going
Question Order
BP:  
O que você disse?  (What did you say?) –> Order: Subject – Verb (use of "você" in informal situations).
O que o senhor disse? (What did you say?) –> Order:  Subject – Verb (use of "o senhor/ a senhora" in formal situations).
EP:
O que é que tu disseste? (What did you say?) –> Order: Subject – Verb, with the use of the clitic "é que" (use of "tu" in  informal situations).
O que é que o senhor disse? (What did you say?) –> Order: Subject – Verb, with the use of the clitic "é que" (use of "o senhor/a senhora" in formal situations).
O que disseste/ disse? (What did you say?) –> Order:  Subject – Verb without the use of clitic "é que"; it only can be used like this when the subject is null and implicit, i.e, it does not appear overtly but one can understand which subject one is talking about.
O que disseste tu? O que disse o senhor? (What did you say?) –> Inverted Order: Verb – Subject with no use of the clitic "é que" and no null, implicit subject (the subject is explicit).
If you read this text with attention, you saw that the Brazilian variant discussed above does not appear on the Portuguese variant, and this is because it is not correct to ask "O que você disse" or any other variations of this sentence, keeping the normal order of the sentence without hiding the subject or adding the clitic "é que".
Thus, this part of asking questions might bring you a lot of questions too (see the irony?). If this is the case, or if you didn't understand something, please leave me a note below or write me an email. This applies also to any other question you might have.
Feeling Overwhelmed? Don't worry!
There are quite some differences between Brazilian Portuguese and European Portuguese, but at the end of the day and after getting used to the different variations of sounds, we all understand each other. I think this will also happen to you, once you get more familiar with this amazing and rich language and all its curiosities.
If you want to start learning Portuguese in a relaxed and structured way make sure to check out my course page here:
---
I will leave you for today but I will be more than happy to respond to any further questions you may have about this or other topics and to hear about the progress you are making with your learning process.
See you soon and beijinhos,
Mia.