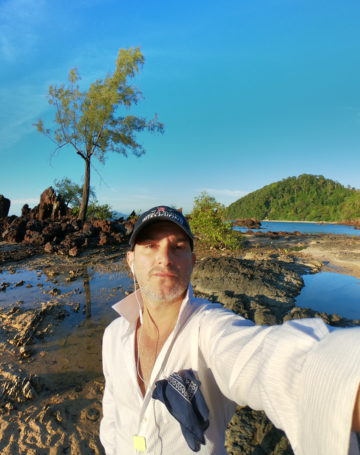 Mateus F.

I am a first generation Portuguese-American. I grew up speaking Portuguese and studied it for some years in high school. As the older generations of my family died off and/or spoke more English I forgot a lot of the Portuguese language I once knew from my younger days.  Mia's courses were an amazing resource for reconnecting with the knowledge I had lost as well as learning entirely new grammar skills.  I'm so satisfied with these courses and excited for the day the C course is ready for studying. Mia is an extremely credible teacher and her warm and inviting personality makes learning very fun. If you are looking to learn the real Portuguese language then Mia is absolutely the person you should study with. The amount of access to the lectures and free materials makes this a great value for money. Thank you Mia!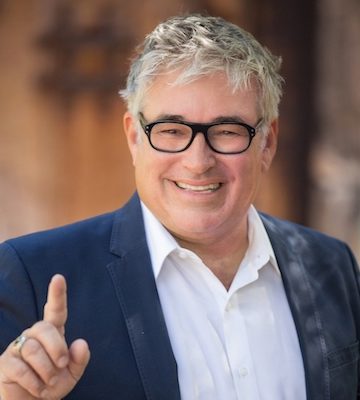 Michael P.

Genuine expert' is the phrase that comes to mind when I think about Mia's knowledge of Portugal and the Portuguese language. I completed Mia's A1 course and currently enrolled in A2. I also attend individual tutoring sessions with Mia via Skype. The sessions prepared me for my last trip to Portugal, helping to improve my pronunciation, sentence structure, and knowledge about Portuguese culture. Her courses deliver in a clear, concise, friendly manner and spotlight the language and grammar skills used today in Portugal. "No matter how well my daily Portuguese studies are going—some great, some not so great–Mia always makes sure I leave with a smile and encouragement." If you want to become fluent in Portuguese or learn some language survival skills before a trip to Portugal, Mia's "Learn European Portuguese Online Course," and individual Skype lessons earn my highest recommendation.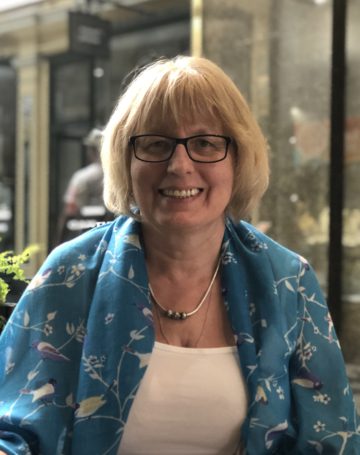 Margaret P.

I live in Plymouth UK where Portuguese courses are not available. I was looking for a European Portuguese online course which is not very easy to find and by chance I found Mia's course. Since then, I bought all her courses because I enjoyed them very much. They are easy to follow, Mia explains all clearly, in a relaxed way. She also will answer to any questions or inquiries sent to her via email. I also found the pdf notes very helpful, because I use them when away from the computer. I highly recommend this online course.
Antonio B.

I enrolled in the A1+A2 bundle in October 2019 and I am truly enjoying the lessons.  I have been trying to learn European Portuguese since 2012. I went for basic classes, have a collection of books/pdfs, online materials, etc. However, I was still stuck forever at the basic level. Since I dont have anyone to converse in Portuguese, I tend to forget what I absorbed as I get busy with work/family and then need to revise my stuff again. Mia has structured the lessons well and its fun learning along with her. If I have any doubts, I send her an email and she replies with the explanations. Excited to complete both levels soon and then move to the B1 and B2 level. Coming across this website was a blessing. Mia's teaching approach is different and I hope this time I will reach a level of fluency where I can speak freely in Portuguese.

Thanks for the great job you are doing. God bless you always!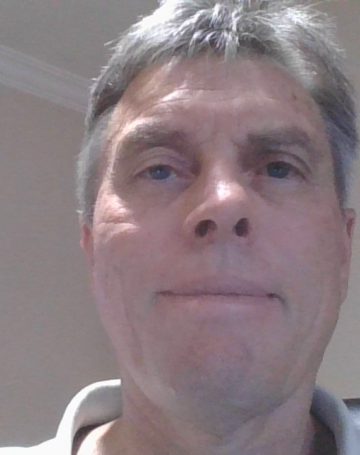 Chris L.

My name is Chris Lawrance. I live in Johannesburg and I enrolled in Mia's A1 and A2 courses last year as I need to pass the A2 Portuguese exam for the Portugal Golden Visa programme. There are a number of Brazilian Portuguese courses out there but very few European Portuguese courses and I have found Mia's lectures to be excellent and inexpensive. What's more, one can post messages or email Mia with queries and she responds quickly and in detail. Mia's command of English helps a great deal in explaining some of the more difficult aspects of Portuguese. In summary, I can highly recommend her courses.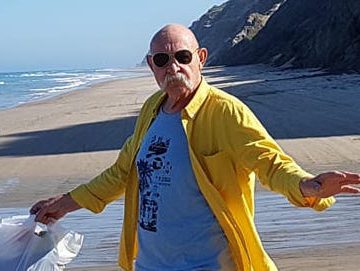 Jeppe H.

Coming to Portugal ever so often I decided to follow Mia's courses some years ago. I went through A1, A2 and B1 with Mia and am now digging into her B2-lessons. I enjoy Mia's "show" and her careful intention of not being careful. As and old film-maker I appreciate the idea of no-cutting which adds to the comfy feeling of being in her kitchen during classes. Like-wise the Nala-dog's joining the party every now and then adds to the relaxed atmosphere. So full marks to Mia from the professor of films and student of the fantastic portuguese language.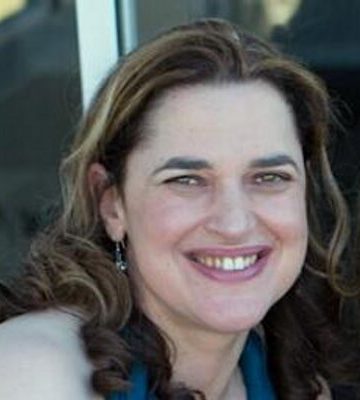 Fatima C.

Let me quickly introduce myself, my name is Fatima and I reside in Cape Town.  I am currently attending Portuguese classes in the evenings. I have enrolled in your A2 and B1 courses, so I shall earnestly start next year when I am done with the beginners level. Thus far I have listened to two of your lessons, I absolutely love your way of teaching,  Portuguese is quite a challenging language, but you teach it with ease. Thank you for your hard work in creating a wonderful platform for those that wish to become fluent in the Portuguese language.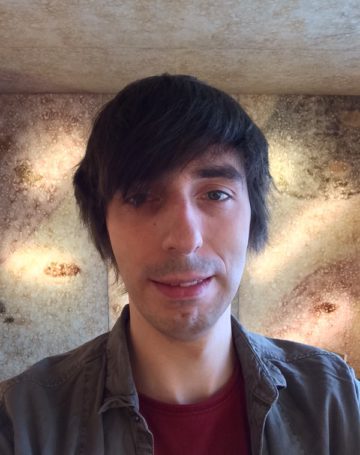 Sven K.

Mia is not only an incredibly talented teacher with a vast knowledge of the Portuguese language but also a wonderful person who shows character. While she can make even the most boring grammar exercises fun with her light-hearted nature, she does not shy away from speaking her mind on more serious topics to encourage discussion. She is very passionate about what she does, takes me serious as a person and is always interested in what I have to say – even if I am struggling for words.
Ilénia H.

Learning a new language is always a challenge no matter how many other languages you might already speak. It will always require a lot of work. Fortunately, Mia's course has made it easier to understand many basic rules and structure in a very pleasant and fun way. The lectures are simple and to the point. And Mia makes it possible for the students to understand even if English is not your native language. The course has helped me to take my first steps in this beautiful adventure, in learning Portuguese, and it has motivated me to learn more! I'm looking forward to new lectures from Mia! Muito obrigada, Mia!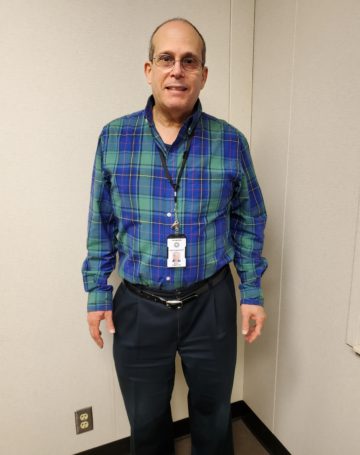 Bart G.

Students of European Portuguese have many choices in how to learn. Mia's lessons stand apart from the others; she combines a video classroom setting with lifetime access and Q&A by e-mail. She also has a sincere wish for her students to learn. I highly recommend her.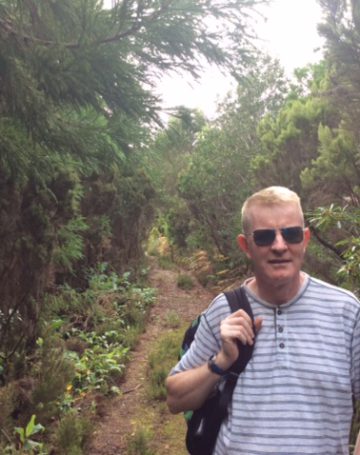 Dr. Patrick T.

Over the years I have bought many Portuguese language books and a few self- study courses and I haven't enjoyed any of them. I decided to take the plunge and purchased all three of your courses as a package , and was a bit sceptical, however, I have really found the first three classes to be very useful and enjoyable. It has simply put into perspective some of the difficulties I have previously had trying to understand when to use certain words and verbs, and your reasoning as we go along is very useful and helpful. I live with my Portuguese family here in the Azores Islands, the dialect is very strong and it's very difficult for foreigners to understand the finer points of the language – already you have clarified several aspects of the language for me that I never understood, and I optimistically look forward to the rest of the course. As someone who has lectured at Universities across Europe, I can be a bit critical. It's very difficult to present classes and engage students from different backgrounds with a difficult subject matter meeting a variety of needs, and I think you have achieved that very well and professionally in a very personal and relaxed manner. Your course is 'excellent value' for money and I really recommend it to those serious about learning Portuguese to a good level of fluency. So thank you so much, and keep up the good work.