Oh, the love…taking ideas from the internet about what to write about, I saw that many people were searching the web for ways to say "I Love You In Portuguese". This seems so intriguing and lovable, because in the days we are currently living in, it gives me hope to see that love still brings people together. At least in what concerns online searching keywords.
In fact, in my years of experience teaching European Portuguese as a foreign language, I have come to notice that the motivation of my students for learning Portuguese came from one of these three main factors (sometimes more than one at the same time):
Orrrr…yeah! You guessed it….
So, today I will write a little bit about all the ways there are to tell your special one (and also other meaningful people in your life, because love comes in many different ways, right?) that you love him or her.
Make sure to check out the following YouTube video, where I am talking about this topic 🙂
Impress With Expressing Your Love In A Foreign Language
---
Think about it, won't it be super exotic to tell your lover that you have deep feelings for them…in another language? Maybe they don't know Portuguese at all and will just find it super cute that you are saying nice sounding words in another language to them, while showing a fuzzy, sweet face.
OR they will already be Portuguese (´cause, you know, we are super lovable so a lot of foreigners fall in love with us…BE AWARE!) and they will find it amazing that you are uttering words in Portuguese that come directly from your heart. That will make their own heart melt. Believe me, been there, done that.
So, shall we start?
#Amo-te
This is the most straight-forward way to tell someone you love that you love them. Be aware, though. This word should not be used lightly, because in Portuguese it carries a really big weight. You won't say this to someone you just met or that you have been dating just for some days (unless you know this person is really the one and you are 100% sure about this! Or for the fans of "How I met your mother" out there, you are a Ted Mosby).
You also won't say it to the guy in the supermarket, the lady who serves your coffee and not even to a friend (unless something really meaningful or crazy just happened and you have to let your friend know that you care that much about them!). In fact, people even have some difficulty saying it to their parents (teenagers for sure do!). I don't know why, but we even feel a bit embarrassed saying it to someone, so when we do, we really mean it!
In English, for example, it is much more lightly used. You hear and see people saying and writing "Love you", "Love ya" or "Luv ya" all the time, I guess. But in Portuguese it is not like that. Think of it as if it is a game you are playing and you only have some credit to use this word, so you have to choose wisely before you go around "wasting" it!
#Adoro-te
The literal meaning of this is "I adore you". It is funny, though, that contrarily to the last expression "Amo-te", and contrarily to the English expression, it really doesn't carry as much weight. This is, I would say, the equivalent to "Love you" in English. You can use it more lightly. You will use it without feeling much embarrassment.
Ok, you still can't use it with the mailman when he is delivering your letters to your door, but with friends and family especially, it is much easier to use than the heavier version "Amo-te".  At least in my opinion (any European Portuguese speakers out there who can refute?).
#Gosto muito de ti
Meaning "I like you very much", this is a really sweet way to tell someone that you enjoy their company, that you feel comfortable with them and that you probably want to spend more time with them (at least that is what my mind associates this expression with). For me, it is one of the sweetest things to hear, and if there is a slight foreign accent behind it, it is even cuter.
This expression can be used even more lightly than the two previous ones, which means you can use it to express feelings for your friends, family and lover without feeling bad or awkward about it (still, it will be a bit weird if you say it to the mailman, but hey, who am I to judge?).
How To Call Your Special One In European Portuguese
---
So, these are some of the love expressions that you can learn and practice, but to take you a bit further in this love affair, I am now going to enumerate some ways you can name your significant other:
#Meu amor
I personally like this expression a lot because it just sounds so sweet. You use it to say "My love" and it is highly likely that your loved one will light up with a smile. The more common version of this expression, though, it's its abbreviation, which shrinks it until it becomes simply "Mor". This is used constantly among Portuguese speaking couples.
#Meu doce
Meaning literally "My sweet", it is something like "My sweetie" in English. Just use it and abuse it with your partner and things probably will go better in your relationship (disclaimer: I am not a relationship adviser so do not take my words too seriously :P).
#Coração
This one I learnt from my sister and brother-in-law, as they always call this to each other, which I find really cute. Literally meaning "Heart", you can call this to a person to express great love.
#Meu xuxu
A "slang" way of expressing your feelings. You can use it as a cute way of calling your loved one and if you are saying it to a Portuguese person, you will likely obtain some smiles or laughs in return. If my non-Portuguese speaking boyfriend would suddenly come to me and say "Olá, meu xuxu", I would most certainly laugh (not in a bad way, though). A curious thing about this is that "xuxu" is more a Brazilian Portuguese word, and we use it only in a funny (but caring) way here in Portugal.
#Bebé
Ok, for the slimy lovers out there, that do not have problems sounding a bit ridiculous when in love (hey, after all, love is about that as well, right?), this one is for you! Literally meaning "baby", it is far less used than in English and it sounds far more ridiculous (in my opinion). I would never and I did never use it, right? WRONG! I have used it a lot and I am not ashamed of it (ok, maybe a little). It is so sweet to say it to your loved one, it is just impossible to resist it!
I will repeat the expressions once more for you =)
8 Cute Ways To Say I Love You In Portuguese
---
Amo-te
Adoro-te
Gosto muito de ti
Meu amor
Meu doce
Coração
Meu xuxu
Bebé
---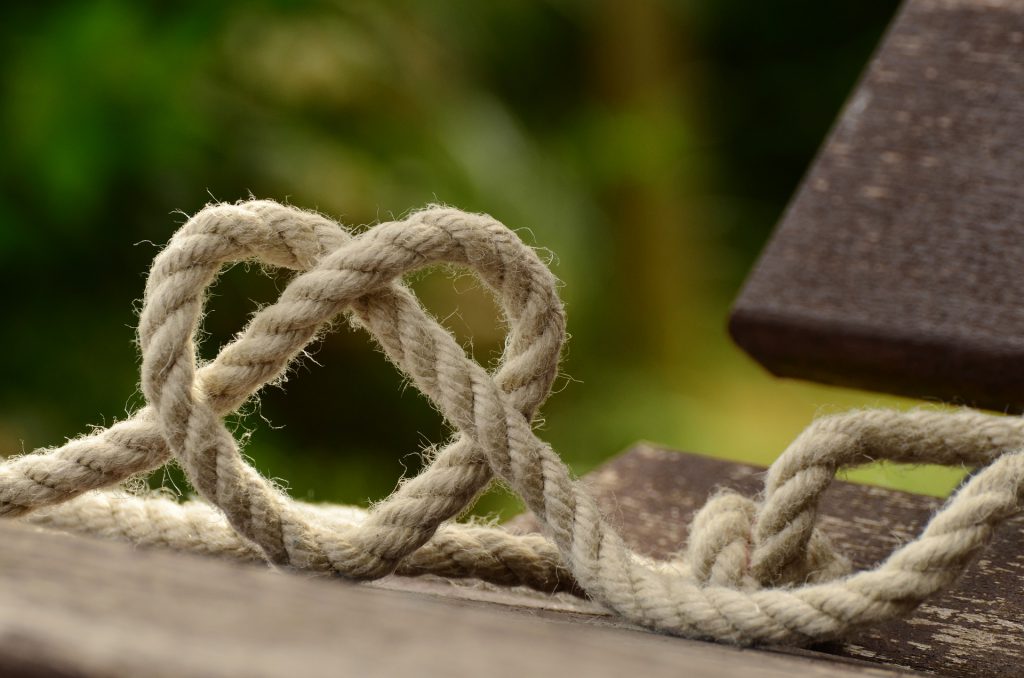 I want to end this post by saying that I am very happy to having written something about one of my favourite topics.
Before sending you on your ways, I just want to wish you lots of love! Please go ahead and spread this feeling around, as our world is much in need for more and more of it!
After all, love is the universal language!
Let me know in the comment section below how to say "I Love You" in your language 🙂
Beijinhos,
Mia.
P.S. Do you want to learn more of this beautiful language?

Check out my European Portuguese Language Course and you will be able to have access to:
– vocabulary;
– grammar;
– listening comprehension;
– interpretation of texts;
– pronunciation guides;
– writing exercises.
All in one 100% online course I put together! High-quality, small prices. Get yours now!