If you want to buy a house in Portugal, you might have some questions regarding vocabulary related to real estate in Portuguese. This is what I want to tackle in this post.
But first things first.
Before you decide to buy a house, you should decide whether this is the best option for you. While buying can give you a long-term solution and might be a good way to invest your money, renting can be more flexible and give you the freedom you need when you first move to Portugal.
Also, if you have already decided that buying is the best option for you, have you decided where to live?
In my opinion, Porto is one of the best places to build a life in Portugal. The city is not too big and not too small, it has amazing beaches and beautiful parks and a lot of nice things to do. Its history is also incredible, as the city is one of the oldest cities in Portugal.
But, ok…I am a bit biased, I know!
There are also many other cute places to check in Portugal – Lisboa, Sintra, Algarve, Coimbra, Braga, Guimarães…the list could go on! And these are some of the most populated places, but if you are a person that enjoys the countryside and a bit more quiet, you will definitely find a place amongst the thousands of little villages and towns across the country.
My favourite part of Portugal to enjoy the countryside is actually the center, near Serra da Estrela (our biggest mountain). If you haven't visited it yet, make sure to do so!
Real Estate in Portuguese
---
Ok, now that we have covered some of the topics you may want to take a look at before purchasing a house in Portugal, we can talk about the terms that you need to get acquainted with, in order to know what to do.
When you start searching for a house, you will likely search for it on the internet. The problem is, most valuable sites are in Portuguese, and you might not know what to type in google, in order to get the best offers.
So, if you want to search for properties in Portuguese, you should type the following in google (or your preferred search engine):
Casas para comprar em Portugal (Houses for sale in Portugal)
Apartamentos para comprar em Portugal (Apartments for sale in Portugal)
This is a general search. If you know where you want to live, you can narrow it down, of course. Let's say you want to live in Porto (good choice he he), you would type something like:
Casas para venda no Porto
Apartamentos para venda no Porto
One tip, if you want to search for houses in or around a city like Porto, you should select:
Casas para venda no Grande Porto
Apartamentos para venda no Grande Porto
If it is in Lisbon, you can also search for:
Casas para venda na Grande Lisboa
Apartamentos para venda na Grande Lisboa
Grande Porto and Grande Lisboa are the metropolitan areas of Porto and Lisbon, which means that all the municipalities that belong to these two cities will be included in your searches. Like this, you have more choices and prices tend to drop, the furthest away you are from the city centres.
So, if you searched for something like Apartamentos para venda na Grande Lisboa, you would not only get apartments that are located in the centre of the city, but also apartments that are in the outskirts of the city or even in a nearby town, like Amadora, for example.
Then, if you want to narrow it down even further, you can always include characteristics that you want your future house to have. Let's say you want a garden, you can include that…or a pool, you can also include that.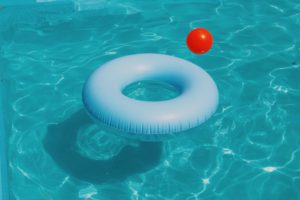 However, I would not do it right in the search engine, but rather in the website of the real estate itself. Normally, you can choose right there which characteristics you want to have in your house.
If you want to check this in detail, please take a look at the video below, where I go step by step with you, to show you what are the options you can find on more or less all of these websites and what they mean 🙂
Real Estate Terms in Portuguese
---
Now that you know how to search for a house and what options to choose, depending on what you want, it is time to check some other terms related to real estate in Portuguese.
Imobiliário/ Bens Imóveis
Real Estate
Agente imobiliário/ Mediador Imobiliário
Real Estate Agent
Agência imobiliária
Real Estate Agency
T1, T2..V1, V2…
These refer to the number of bedrooms you can find in a house.
T is used for apartments and V for houses or villas.
Assoalhada
Rooms in a house.
Casa
House
Moradia/ Vivenda
House with some space around, generally a garden
Isolada
Detached house
Geminada
Semi-detached house
Apartamento
Apartment
Terreno
Land
Sala
Living-room
Cozinha
Kitchen
Quarto
Bedroom
Casa de banho
Bathroom
Lavandaria
Laundry Room
Despensa
Pantry
Escritório
Office/ Study Room
Jardim
Garden
Pátio
Yard
Varanda
Balcony
Terraço
Terrace
Garagem
Garage
Garagem Individual
Private Garage
Lugar de Garagem
Parking Space
Arrumos
Storage Room
Lareira
Fireplace
Recuperador de Calor
Heat Exchanger
Ar Condicionado
Air Conditioning
Aquecimento Central
Central Heating
Aquecedores
Heaters
Rés-do-Chão
Ground Floor
Andar/ Piso
Floor
Último andar
Penthouse
Cave
Basement
Piscina
Pool
Condomínio
Condominium/ Also the fee you pay per month when you buy a house, to keep the condo infrastructures (cleaning, elevators, common grounds, etc)
Condomínio Fechado
Gated Community
Água da rede
Municipality water
Luz/ Eletricidade
Electricity
Gás Natural
Natural Gas
Contador
Meter (Can be related to water or electricity and it is where what you spend is counted).
If you want to learn more about the Portuguese language, make sure to check out my online courses. If you are a beginner, I recommend that you start with my free Kickstarter Course.
Useful websites if you want to buy a house in Portugal
---
I have searched for different websites that can help you move to Portugal and find a house in Portugal, among other things. If you are interested, just check out the links below:
www.globalcitizensolutions.com
---
And that's it! If you see that I have missed something above, and you want to know the name of something specific related to real estate in Portuguese, let me know!
Also, write a comment below telling me if you are thinking of purchasing a house in Portugal and if you already have a favourite location to settle down 🙂
I hope you have enjoyed this article about buying houses in Portugal and I hope you find the things you have learnt here useful!
Beijinhos,
Mia.