In this post, I would like to tell you about 5 must-do things in Porto now the days are warmer.
I have to tell you, writing this post was not really easy for me, because there are so many nice spots in my beautiful, amazing city – Porto (or Oporto, in English), that choosing only five is almost an impossible mission.
However, I finally made it! And now I want to share them with you, so you check out these beautiful places if and when you come to Porto, Portugal.
Come with me in this adventure!
You can also watch this article on YouTube:
I post videos like this every week on my YouTube channel, so if you like this kind of content feel free to subscribe to the channel.
1. Torre dos Clérigos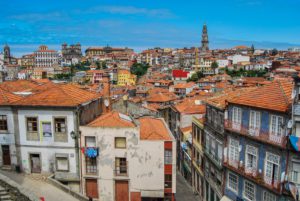 The highest tower in Porto, it is definitely a must-see! This tower is part of the Clérigos complex. It was projected by the architect Nicolau Nasoni and built between the years 1754 and 1763. The brotherhood of Clérigos had long wished for this tower to be constructed and finally their wish was made true!
Nowadays, this tower – which has more than 200 steps and some splendid bells that ring every hour – is one of the most interesting monuments of the city and you should definitely pay it a visit and climb to the top.
From there, you will have a breath-taking view of this century-old city. You will see the river and the sea, the beautiful roofs of the ancient houses and the movement of people and cars down below. Believe me, it will be worth it (if you can't climb the stairs, there is an elevator too).
Inside, you can also pay a visit to the church and the museum, where the history of this tower will be explained to you in detail!
When in Porto, if you want to find Torre dos Clérigos, just look up and you will probably be able to spot it from the place you are as it is quite visible from many different spots in and around the city!
2. Ponte da Arrábida
If you come to Porto, you definitely have to go pay a visit to Ponte da Arrábida (Arrabida Bridge). But you must be thinking…isn't this just a bridge? Yes! You are right! But this bridge has a lot to offer.
Designed by Edgar Cardoso, it took around 4 years to be built – from 1959 to 1963. Ponte da Arrábida is a concrete bridge that has a very big arch. It is actually so big that for years was the biggest in Europe and people thought it was going to fall at any time because of the lack of middle support (or what it seemed as lack of support!)
Luckily, it did not fall and nowadays it is a very big symbol of brilliant architecture and engineering in Porto.
But what's most important, since 2016, a company called Porto Bridge Climb has been offering the possibility to climb the arch of the bridge up until the middle part, right under the place where cars go by furiously.
Yes, it may sound weird, but it is actually a really cool experience. You will climb through some stairs and you will go as high as the equivalent to a 23 story building.
But do not worry! It is really safe as long as you follow the guidelines and the view up there is amazing! I recommend you go at the end of the afternoon so you can see the sunset! That is what I did and it was wonderful!
Furthermore, at the top you will be surprised…I will not tell you exactly what the surprise is, but if you like chocolate and wine, I am sure you will enjoy it!
3. Parque da Cidade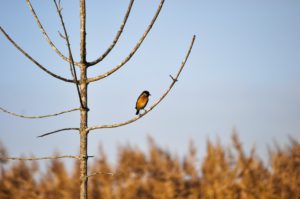 Now that the weather is getting better, you should definitely go to Parque da Cidade. This park is really big and you can say it is the lung of our city.
If you like Nature, this is the place to be when in Porto. You can see the animals – birds and other small animals – or take your own pet for a stroll. There are several entrances to the park, and one of them is through the beach in Matosinhos. In fact, this is the only park I know that extends to the sea – it is really great!
During spring and summer, there are also some activities in this place. There are concerts and during the student's week in the first week of May – also know as Queima das Fitas – this place gets filled with students, in an area of the park called Queimódromo.
If you want to read more about this and other parks in Porto, be sure to check it here.
4. Praia dos Ingleses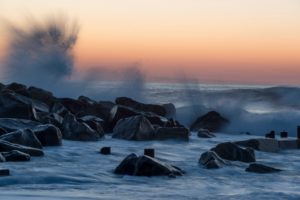 Praia dos Ingleses, or "Beach of the English", if you translate it literally, it is so called because in the old days the English were the people that most used this place during the warm days.
As you may know, Porto has always have a big relationship with the UK because of the Port Wine business and many Brits came to Portugal to settle. Therefore, they started making use of this beach at this very interesting and sweet place – Foz do Douro. Noticing this, the Portuguese started naming this beach as Praia dos Ingleses.
In the heart of one of the richest places in Porto – Foz – where the river meets the sea, this area is really a good place if you want to rest or take walks along the beach. With its many cafes and restaurants, you can sit and enjoy your coffee with a view.
If you like swimming, you can, as Praia dos Ingleses is a sandy beach. But do not jump in the water head first, as you may have an unpleasant encounter with the rocks (it can be rather dangerous in high tides, as the rocks hide under the water, so be really careful!) and the cold water.
All in all, this is a place with a pleasant environment and an amazing view, so I think you can really enjoy a nice day in there! But if you have an opportunity, do visit other beaches in Porto too.
5. Afurada
Being one of the oldest parts of Porto, Afurada is not really in Porto. Confusing, I know. But let me explain. This little fishermen's village is in Vila Nova de Gaia, on the other side of the Rio Douro (the river that separates Porto from Gaia).
However, since they are so close to each other, we really consider Gaia a part of Porto. Therefore, I believe I can add it to this list.
Afurada, as I stated above is an old fishermen's village with little, cute houses where you can eat some of the best fish in town. In fact, every day in the morning the fishermen bring the fish from the sea that will be sold in Afurada's many restaurants.
You will also be able to experience here one of the most typical and picturesque places in Porto. People still live here as in older times and you can even see the women washing clothes in the common water tank of the village. They then also hang these clothes outside, which originates some of the best pictures in this place!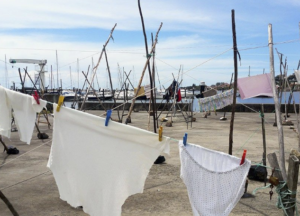 In this place, modernity go hand in hand with the antique and Afurada has a new Marina where you can see some big, nice boats and yachts. They come from all over the world!
To get to this cute village, take the boat from Porto or cross Ponte D.Luís. No matter how you do it, if you visit Porto, make sure to visit Afurada!
In Conclusion
Porto is beautiful in all seasons, but now that the warmer days are coming, these places seem like good choices to enjoy your time here. But there are many more!

Also, in the website dedicated to Porto – Portoalities – you can discover the Top 10 things to do when it's spring in Porto. There you will find some more interesting activities to do if you are planning to travel to Porto during spring.
Are you thinking of visiting Porto and all these nice places? Have you already visited and you intend to do it again so that you can experience this lovely city again?
Let me know in the comments below!
Beijinhos,
Mia.