Today´s post should cover some things you can do in Porto, Portugal. Since I have many people coming from other countries to visit my beautiful city, I thought this can benefit many people (while also helping me – from now on when someone comes over and asks me for tips, I will just have to show them this blog post :))
Sightseeing Porto
Porto is full of history, and many of its monuments are here to prove it. We have a lot of bridges, churches, old streets, old walls and many more things to see. In the following lines below, I will present some of its more emblematic monuments. I hope that by the end of this post you are as in love with Porto as I am. Ok, since that is so difficult, I hope that at least you will want to come and visit this amazing city.
---
Ribeira
Ribeira is one of the oldest places in Porto. You can find Ribeira near the river (the name Ribeira comes from Rio – river). There, you can enjoy the sight, while you sit in one of the cafe terraces along the shore and drink a beer or a coffee. It is very likely that you will see the typical boats from Porto called "Rabelos". They have a shape a bit like the "gondolas" in Venice, but they were used before has a way to transport the Port wine barrels. They would carry the barrels from Douro (the wine area north of the river) where the wine was produced and bring them all the way down to Porto, to be stored in the wine cellars and sold. The houses in Ribeira are also very interesting. They are quite old and they feature different colours, which gives the city a cute face. I really enjoy it and many painters have liked it too and painted it over and over again. So, if you are a painter, bring your brushes! From "Ribeira" you can also see some of Porto bridges. One of the most famous one is Ponte D. Luís I and you can read all about it in the chapter below.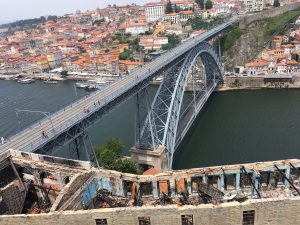 Ponte D. Luís I
One of the many bridges from Porto, this one is for me (and for many) the prettiest one. Designed by one of the disciples of Gustav Eiffel (yes, the guy who designed the Tour d´Eiffel in Paris), it is made of metal and it features an upper deck, where the metro (over/underground) from Porto crosses from Vila Nova de Gaia to Porto and vice-versa and a down deck, which is used by cars and people to cross from one side of the river to the other. This bridge came to substitute another smaller bridge – Ponte Pênsil – and it facilitated the crossing of people and goods immensely, having suffered many changes along the years.
Jardim do Morro
Jardim do Morro reminds me immensely of my childhood, as I used to go with my grandma and play in this garden . Ok, you probably do not care about that… I digress. This "jardim" (meaning garden) is one of the many gardens you can find in Porto. As southern people that we are, we love to spend time chatting with our friends and sitting in the sun. Therefore, the gardens. This one has the particularity to be in Vila Nova de Gaia (the southern part of Rio Douro) and it gives you a splendid view over the Northern part of the River – Porto. The view here is breathtaking – you can see the river all the way to the sea, with its bridges, the boats, the beautiful houses on the other side, and most of all – the amazing sunset. Believe me, I know that other sunsets have been claimed to be the best, but this one is amazing too! Just next to this garden, you can also find the "teleférico" (cable car) that will take you down to "Cais de Gaia", the Gaia part next to the river.
Cais de Gaia – the wine cellars
Here you can find the wine cellars, where the famous Port Wine is stored.You can find many different ones – Cockburn´s (aha, funny name), Grahams, Sandeman, Porto Ferreira and many others. You can visit any of these cellars if you pay a small entrance and normally you will have the right to a full guided visit, where the history of Port Wine making will be told to you. At the end you will probably be invited to taste some of the wines that the cellar offers. Be careful, though, Port Wine is one of the most alcoholic wines I know and it should be drank with care. The Portuguese normally drink it only in special occasions as an aperitif or a post-dinner drink. I have seen many foreigners, however, drinking it as normal wine. I do not condemn, but be aware of Port Wine´s 22% of alcohol. Just sayin´ 😉 Besides the wine cellars, you can try some of the many restaurants and bars that you find in Cais de Gaia, which offer a great variety of foods and which normally feature a great view over Porto.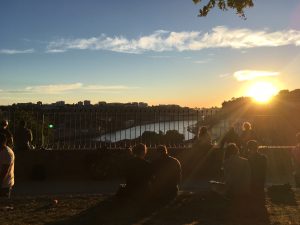 Jardim das Virtudes
Another garden, but this one is really not so well known by people visiting Porto, as it is pretty hidden. However, you absolutely have to check it out. Again, the view is amazing (this time by the Porto side) and you can also experience the best sunsets here. Actually, this place has become known by its sunset events, where people join with their friends to chat and drink some beer (or any other thing), while saying goodbye to another day. Music is also a constant and the environment is super chilled and a bit magical. It is really an experience not to loose!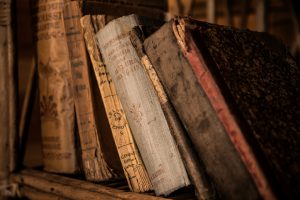 Livraria Lello
"Livraria Lello", also known as "Livraria Lello & Irmão" or "Livraria Chardron" is a book store with a ton of stories to tell. It has been considered one of the most beautiful bookstores in the world and, in my opinion, it is indeed so. Founded in 1906, Livraria Lello has been capable of crossing a whole century and to adapt to the different demands of time. When it was inaugurated, this was a big event in the city of Porto. Many journalists, writers, members of high society, as well as all kinds of intellectuals, came to see the opening of this new mark in the city´s cultural life. Years have come and gone, but Lello still is a mark in the ever-more cultural Porto. People from all around the world come to visit and the bookstore has been capable of adapting and is now charging a small entrance that allows the ones who buy it to check the bookstore out from inside. Another curious thing I want to refer, for the Harry Potter fans out there, is that this bookstore was the inspiration for J.K.Rowling´s library in the books of Harry Potter. The author used to live in Portugal before she became famous and word is she fell in love with "Livraria Lello"! Truth is, who wouldn't?
Torre dos Clérigos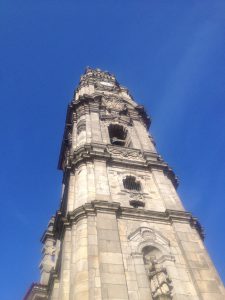 This is the highest tower in Porto and it belongs to the Clérigos church. It was founded by the brotherhood of Clérigos to help clerics in poverty and sickness and it has continued its work up till today, having adapted to help elderly people in need as well. In the 19th century, it was also used to provide telegraph and clock services. Nowadays, it is one of the marks of the city and it is a beautiful monument. By paying a small fee, you cam climb the stairs up to its top (it has 76 meters and a bunch of stairs) and you can see its beautiful bells you can see Porto from above – from North to South, from East to West. It is really worth it! Be aware when you are upstairs, though, if the bell rings. It is REALLY LOUD!.. But it continues to be worth it 😉 Enjoy!
Sé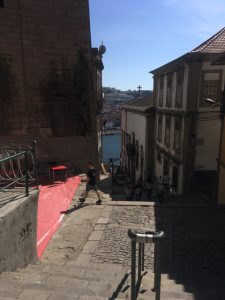 Sé is the cathedral from Porto in the north bank of the river. You can see it by many points in Gaia (the south bank of the river) and by many places in Porto too, since it is at the top of a hill, near the entrance point of the bridge D. Luís I. It is one of the oldest monuments in Porto – the beginning of its construction dates from 1110 – and it carries a lot of history inside its walls. It is a Roman Catholic church and its style is a mix of Roman, Baroque and Gothic. Around the cathedral, an intricate labyrinth of little streets will take you down to the river. Be aware, though, that at night it is not very recommended to go through these streets alone, since they are so hidden. During the day, however, if you are not showcasing all your cameras and golden rings, it should be totally fine to roam around. Porto is a pretty safe place, but there are some places where you have to be a bit more cautious and this is one of them.
Aliados – Câmara do Porto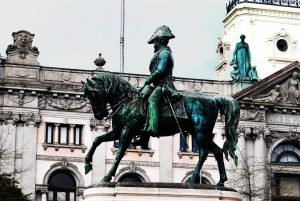 Avenida dos Aliados is a very European avenue. Actually, it is the most European street/avenue in Porto. Its big buildings along both sides and the big "garden" in the middle, with the city hall at the end is a must-see! I put the word garden in brackets, because in the 20th century, until some years ago, it featured an amazing garden full of flowers, grass and trees. A remodulation, however, around 2006, made most of the green area disappear to give place to a more modern avenue (I do not like it, but apparently I was not allowed to have an opinion in the matter). It is still worth to see it, though, as it contains some of the most beautiful buildings in Porto being the city hall one of them. Around Christmas, you can also now see one of the biggest Christmas trees you´ll ever see being showcased in this avenue and there are often concerts and events being held at the sight. This is also a meeting point at night for many people who will then follow to the different bars and restaurants around the area. One of those restaurants is "Guarani" – an old-fashioned restaurant and bar you definitely must check out!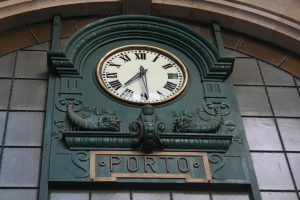 São Bento – railway
Being voted one of the most beautiful railways in the world, I can do nothing but agree with this title. The ceiling and walls of the railway are covered in blue tiles (the typical Portuguese "azulejos") that tell us stories of long-gone times. There is something magical about the old arcades of this train station and the coming and going of trains just make it even more magical and amazing.
Mercado do Bolhão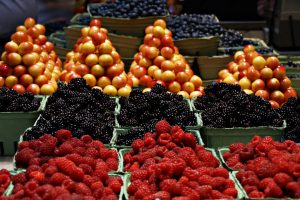 This is one of the oldest city markets of Porto. Here you can buy fresh fruits, vegetables, meat and fish, amongst other things, that are taken to you by the local traders at a cheap price. I appreciate Portugal for its ability to keep connected to the past, and before supermarkets, these kind of local markets were the way people traded things. Nowadays, and despite the supermarkets, people still try to buy here at Mercado do Bolhão, since the products are better and the prices are cheap. In there, you can also experience a trip to the past, where women with sore voices screamed out the prices of the products being sold – it still happens here at Bolhão. Just check out its little stalls and its truthful people. You can also haggle a bit and get even cheaper prices! Way to go =)
Boat trip up the Rio Douro
If you have had enough from Porto (highly doubt it) or you want to explore Northern Portugal a bit further, I advise you to take a boat trip up the Douro. You can start here in Porto and go all the way up to the Douro Valley, to check out the vineyards and the beautiful little villages in this northern region. You can go all the way to the cities of Régua or Pinhão, well-known for their relation to the Port-Wine industry. A day trip will cost you around 80-100 euros in a big boat, many times with lunch included and you can then take the train back to Porto at the end of the day – which is also a thing I would recommend.
---
So what do you think about Porto? Do you want to visit the city? I bet you do… 🙂 What did you like the most? Or have you maybe even been here or in any other city in Portugal? I would be more than happy if you share your thoughts below in the comment section. If you have any specific question feel free to leave a note below and I will answer you as soon as possible.
Beijinhos,
Mia.