Today I decided to publish something about myself: Why I Learned Multiple Languages And How It Helped Me
There are many students who ask me how many languages ​​I speak. I never know how to answer very well, because I never know when I can consider that I actually speak a language.
However, in this video I will try to speak a little in each language I have some connection with.
Stay until the end to hear me out!
Maybe I speak your language and I want to know your opinion about my performance. In some of these languages ​​I am fluent, but in others I am not.
So don't be surprised if I speak them very badly 🙂
You can hear me speaking in 7 different languages in my YouTube video:
---
At the time writing this blog post, my YouTube channel is close to 10,000 followers and I'm immensely grateful! If you are not yet subscribed to the channel, but would like to learn about Portuguese and Portugal, consider subscribing.
Why I speak multiple languages | Speaking 7 Languages
---
Let's start with the languages that I think I am kind of fluent in:
PORTUGUESE – My native language
So, I'm going to start with my native language – Portuguese.
I speak Portuguese from Portugal, because I was born and raised in Portugal and have lived most of my life in Portugal. So, I learned this language from my parents, siblings, friends and colleagues… naturally! Don't you think it's amazing how children learn their first language? But adults can too! Believe me 🙂
If you want help learning this beautiful language, go to my online school! I can help you learn Portuguese in an interactive and natural way! I'm waiting for you 🙂
SPANISH – How I learned a language on vacation
The second language I learned was Spanish.
When I was little, I went on vacation with my parents to Spain. There, I met a lot of people. My friends were Spanish, and I wanted to talk to them. So I just started talking. I listened, I talked, I learned. I quickly started speaking Spanish, almost like a native of the language. At least that's what my friends told me. I was often asked which part of Spain I was from. Nowadays, I still speak Spanish well, although I don't often speak the language. However, it only takes me a few days to remember what I forgot and I start talking smoothly again.
ENGLISH – A language that opens doors
At school, almost at the same time as Spanish, I learned English. I started learning English in the 5th year of school, when I was 10 years old. At first, I didn't like it very much, but I soon became more enthusiastic about the language, when I realized that English would open doors for me to the world. I realized this especially around the age of 15 or 16 when I participated in youth exchanges in Europe. I made a lot of friends and English allowed me to communicate with people from all over. It was there that I met people from Denmark, Estonia, England, France and many other countries. I loved the experience, and it allowed me to improve my English A LOT.
Later, I also studied English at University, as well as the following language I will speak about, German.
GERMAN – Schwierig, oder?
The German language came a little later. In fact, I met a German boy in Spain, and he was one of my first "crushes". I really enjoyed learning some German words from him and I became interested in the language. At that moment I decided that I would learn it. And so I did: in the 10th grade I decided to give up French and start learning German. Afterwards, I studied German in college along with English. It's not an easy language and I'm not 100% fluent, but I can get away with it 🙂
My boyfriend is German (but no, he's not the same one I fell in love with as a teenager), which will help me not to forget everything! I speak German with his family and with him. He says I speak very well but I don't think haha!
These are the four languages ​​I speak best.
But there are also others that I don't speak so well, but that deserve a mention.
FRENCH – Three years at school and then…?
The first is French. I learned French for three years at school. I like the language, but I preferred to study German, because it interested me more. Also, as French is a Latin language, I have less difficulty understanding it, even though I have only studied it for three years. I still talk a little and understand a lot!
DUTCH – Learning a new language by living in the country
Another language that deserves a mention is Dutch. I learned some Dutch just by listening and living in Holland. I lived in Holland for three years and learned a lot! I still understand pretty well when I hear the language, but I've forgotten a few things, just because I'm not using it on a daily basis. But, I think with a little training, I could get away with it!
ESTONIAN – My favorite language (besides Portuguese hehe)
I also have to speak about one of my favorite languages ​​- Estonian. I love the Estonian language and culture and I learned this language by studying on my own on the internet. I'm not fluent in it, but I understand some things and I can say some things. My Estonian friends used to be very amazed at the things I knew. I feel proud of what I learned! I love the language, the country and the people 🙂
Now, as promised, I'm going to speak a little bit in each of these languages. Are you ready?
---
As mentioned earlier, check out my YouTube video to see and hear me speaking in these languages.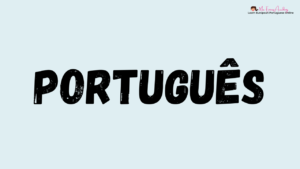 PORTUGUESE
Olá, eu sou a Mia e sou portuguesa. Eu moro no Porto e adoro a minha cidade! Eu sou professora de Português para estrangeiros e a minha escola online chama-se Mia Esmeriz Academy. Eu adoro os meus alunos e os meus seguidores!
English Translation:
Hi, I'm Mia and I'm Portuguese. I live in Porto and I love my city! I am a Portuguese teacher for foreigners and my online school is called Mia Esmeriz Academy. I love my students and my followers!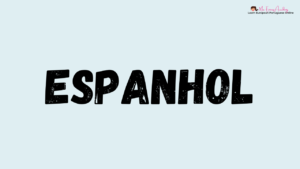 SPANISH
Hola, soy Mia y soy tu profesora de portugués. Aprendí a hablar español cuando era pequeña. Tuve que aprender a hablar para poder comunicarme con mis amigos españoles. Yo amo España. Mis ciudades favoritas de España son Granada, Barcelona, Madrid, La Manga y Vigo. Tengo muchas ganas de visitar Toledo porque dicen que es muy bonito.
English Translation:
Hi. I'm Mia and I'm your Portuguese teacher. I learned to speak Spanish when I was little. I had to learn to speak to be able to communicate with my Spanish friends. I love Spain. My favorite cities in Spain are Granada, Barcelona, ​​Madrid, La Manga and Vigo. I really want to visit Toledo because they say it is very beautiful.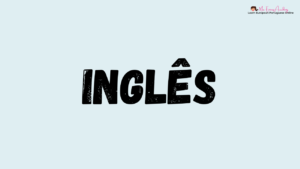 ENGLISH
Hi! I know my English is not perfect, but I feel great speaking in English. I speak this language almost every day because my boyfriend and I tend to switch to English. This is because he is German and we are both more comfortable speaking English than Portuguese or German with each other. It's weird, I know, but when we first met that was the language we spoke, and now it's weird to change. But we are trying!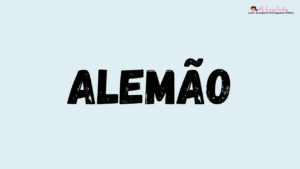 GERMAN
Hallo! Ich bin Mia, deine Lehrerin! Ich habe Deutsch in der Schule und an der Universität gelernt. Danach habe ich die Sprache viele Jahre nicht mehr gesprochen und deswegen habe ich leider einiges davon vergessen.Da ich einen Deutschen Freund habe, bin ich jetzt wieder mit der Sprache in Kontakt, und es wird langsam wieder besser. Ich war gerade drei Wochen in München und konnte mein Deutsch mit Dominik's Familie üben.
English Translation:
Hello! I am Mia, your teacher! I learned German at school and at university. After that, I didn't speak the language for many years and that's why I unfortunately forgot some of it. Since I have a German boyfriend, I'm now in contact with the language again, and it's slowly getting better. I've just been to Munich for three weeks and was able to practice my German with Dominik's family.
FRENCH
English Translation:
Salut! Je comprends le français et je parle aussi un peu. J'ai seulement étudié le français pendant trois ans à l'école, mais j'aime la langue. J'aime la vieille musique française. Une de mes villes préférées est Paris.
Hello! I understand French and I also speak a little. I only studied French for three years at school, but I love the language. I like old French music. One of my favorite cities is Paris.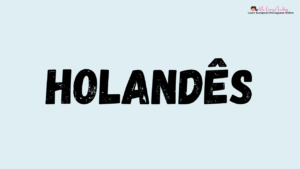 DUTCH
Hoi! Ik spreek een beetje Nederlands. Ik heb drie jaar in Utrecht gewoond en ik hou van de hagelslaag. Mijn favoriete Nederlandse stad is Den Haag, maar ik hou ook van Amsterdam en Utrecht. Het Nederlandse woord dat ik het meest hoorde in Nederland was fiets en lekker! Mijn favoriete Nederlandse woorden zijn gezellig en schatje! Tot ziens!
English Translation:
Hello! I speak a little Dutch. I have lived in Utrecht for three years and I like chocolate sprinkles. My favorite Dutch city is Den Haag, but I also like Amsterdam and Utrecht. The Dutch word I heard the most in Holland was bicycle and delicious! My favorite Dutch words are "gezelig" and "schatje"! See you!
ESTONIAN
Tere! Tere! Väna kere, kuidas on sinu pere? Ma räägin eesti keelt natukene. Ma armastan eesti keelt ja eestit. Ma tean laule "Mulle meeldib see" ja "Võin mängida sinuga saunas…" ja "Mu isamaa, mu õnn ja rõõm, kui kaunis oled sa".  Musid ja nägamist!
English Translation:
Hello! Hello! Dear friend, how is your family? I only speak a little Estonian. I love Estonia and the Estonian language. I know the songs "Mulle meeldib see" and "Võin mängida sinuga saunas…", and "Mu isamaa, mu õnn ja rõõm, kui kaunis oled sa". Kisses and see you soon!
---
Okay, and that was it! I hope you enjoyed it.
Show this video to your friends that are native speakers of these languages ​​and if you are a native speaker of any of these languages yourself, let me know in the comments how I did!
Beijinhos,
Mia