Today I decided to talk to you about the performance of Portugal in the Olympics.
As a small country, Portugal does not have tens or hundreds of Olympic medals. However, that doesn't mean we haven't won any!
In fact, we have won twenty-eight medals in total since the beginning of Portugal's participation in the Games.
Some bronze, some silver, and even some gold medals!
At the latest Tokyo Olympics, we won 4 medals, and this was our best performance ever!
But who were the athletes who won the podium?
Let's check it?
By the way, you can learn about this topic also on my YouTube channel:
I post new videos every week, so if you liked the content, feel free to subscribe to my YouTube channel.
Portugal in the Olympics – 1920-1960
From 1924 to 1960, we won 5 bronze and 2 silver medals. The categories in which we won were equestrian, fencing and sailing.
As it happened a long time ago, I won't go on about it too long. However, these medals were important for Portugal and made us believe that we could go further (at least, that's what I think!).
MONTREAL 1976
In 1976, in Montreal, we also won two silver medals. One was won by Armando Marques in the Shooting category: Mixed Trap and the other by Carlos Lopes, with the Men's 10,000 meter in Athletics.
It was here that Portugal's long history of Athletics began.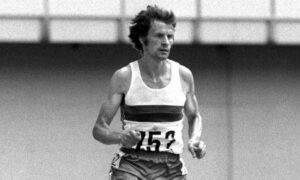 LOS ANGELES 1984
In Los Angeles '84, Carlos Lopes again wins a medal in Athletics. However, this time the competition is the Marathon and the medal is Gold.
Also in Athletics, António Leitão wins the bronze medal in the 5000 meters.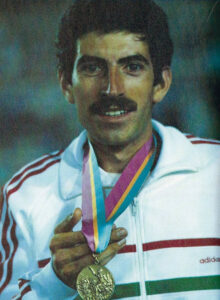 And Portugal achieves an important feat: the first Portuguese woman wins a medal. Her name is Rosa Mota. She also wins the bronze medal with the Marathon.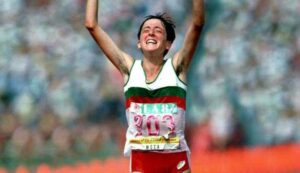 SEOUL 1988
But Rosa Mota doesn't stop there!
In Seoul, in 1988, the athlete again wins a medal with the Marathon. This time, however, she manages to take the first place and wins the Gold medal.
ATLANTA 1996
Moving forward another four years, in Atlanta 1996, Portugal is once again shining in Athletics.
Fernanda Ribeiro wins the Gold medal in the 10000 meters.
Vitor Hugo Rocha and Nuno Barreto also won the bronze medal in Sailing: Class 470.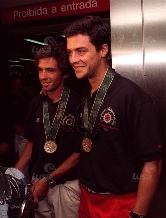 SYDNEY, 2000
Already in 2000, in Sydney, Portugal has a surprise. Nuno Delgado wins a bronze medal in Judo. Here also begins a tradition of medals for judokas.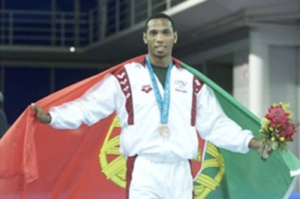 That year, we also continued to be successful in Athletics, with Fernanda Ribeiro winning bronze in the 10,000 meters.
ATHENS 2004
In Athens, 2004, we have Francis Obikwelu winning silver in the 100 meters in Athletics, and Rui Silva winning bronze in the 1500 meters.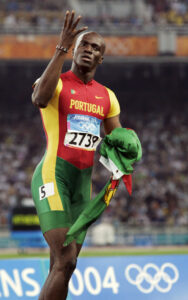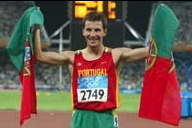 In addition, Sérgio Paulinho wins the silver medal, but in Cycling: Men's road race.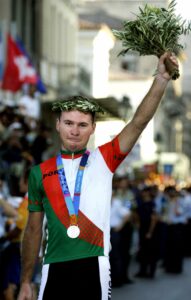 BEIJING 2008
Continuing on to Beijing in 2008, we have Vanessa Fernandes winning the silver medal in the Women's Triathlon.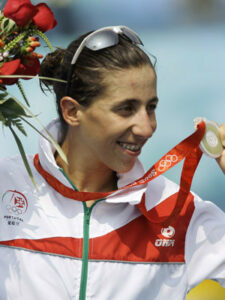 Nélson Évora wins gold in the triple jump.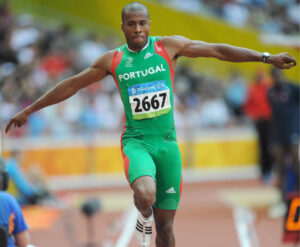 LONDON 2012
In London 2012, Portugal receives a medal in Canoeing. Emanuel Silva and Fernando Pimenta win silver!
RIO DE JANEIRO 2016
In Rio de Janeiro, in 2016, Telma Monteiro brings home the Bronze. She wins third place in the under 57 kg event in Judo.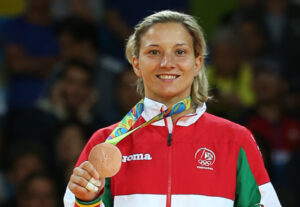 TOKYO 2020
Finally, reaching Tokyo 2020 (which actually happened now in July 2021), Portugal was at its best, winning two bronze medals, one silver and one gold.
One of the bronze medals was received by Jorge Fonseca, in Judo: under one hundred kilos category.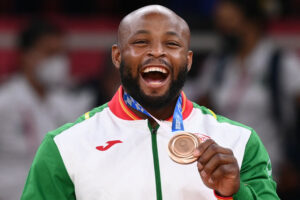 The other was conquered by Fernando Pimenta in Canoeing: Men's K1 1000 meters.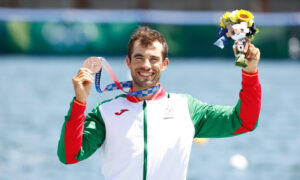 Then, Patrícia Mamona won the silver medal in Athletics, in the triple jump event.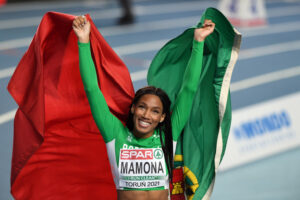 Finally, Pedro Pablo Pichardo won the gold medal also in Athletics, and also in the triple jump event!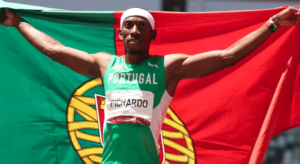 Portugal in the Olympics – Conclusion
As you can see, Portugal is a small country, but with good athletes! This beautiful country has stood out, above all, in Athletics, but there are still other categories in which we are good too.
Personally, I am proud to know that we have won all these medals.
Did you know any of these athletes? Do you like to watch the Olympic Games?
And by the way, how many medals has your country won? Let me know in the comments below!
Hope you enjoyed this article!
Beijinhos,
Mia