In this review I will explain the advantages and disadvantages of the online learning platform italki, as I have been teaching on this platform for over 1,5 years. As a language teacher I have already worked on different sites similar to italki, but so far italki has proven to be the best website for language learning.
In this italki review, I will discuss how much value this language platform brings to students, for which levels it is suitable, how the payment works, some minor drawbacks you can find within it, and where to sign up for starting on this language platform. Below, you will find an in-depth review, but for those of you who have not much time to spare, here are the hard-facts that you will want to know before signing up for italki.
Homepage: www.italki.com
Currency: Dollar
Price: Depending on the lesson/teacher
Hidden cost: None
Learn European Portuguese Online on iTalki: Mia's Profile
Update 2020:

I am not teaching anymore on italki. Please check my online courses, if you are interested to have classes with me 🙂
Next, I will explain every point in more detail. By the end of this review, you should have a good idea as to whether italki is the right platform for you in order to study a new language or to continue enhancing your knowledge about a language you already know.
1. How does italki work?
---
The way this platform works is pretty straight forward. You sign up on the website – you can start by doing that here – and you build up your profile. Afterwards, you can already start searching for a teacher in any language you wish to learn. If you want to learn Portuguese, you can www.italki.com, or any other teacher you find suitable to your needs. You can check every teacher profile, by clicking on their names and going into their pages. There, you can frequently find a video with a brief presentation of the teacher and of the classes and packages he or she offers.

After choosing who you want your mentor to be, you can then choose the classes you want. Many teachers offer packages that you can take at a cheaper price – for example, a 10 lesson package that is 10% cheaper than buying ten lessons separately. This ensures that you probably will stay with that teacher for longer and that there is a compromise between the two people. However, you can cancel the package at any time without losing your money if your teacher agrees and if you have a valid reason to do so. Normally teachers will not start a "fight" over this, and if you need to cancel they will probably agree to it.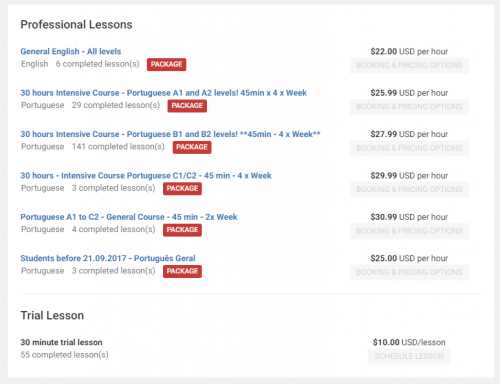 The next step consists of adding some money to italki. This credit will allow you to purchase the classes. You put money on your italki account and when it is available, you are okay to book classes. Going on your desired teacher´s profile, you can book a trial lesson to start with. This lesson takes 30 minutes and you can get to know the person on the other side. Then, if you like them , you can go on and book more classes. Normally the follow up classes will take between 45 to 1 hour, but it might be that some teachers offer longer classes. In my opinion, however, longer classes are too hard via Skype. Ah, yes, you have to install Skype to have the courses, since generally they happen via Skype. If you prefer another method, it might be that the teacher agrees. Normally you need to have a camera and you definitely need to make sure that you have a computer or phone with a working microphone and internet.
To ensure that everything runs smoothly and that no one comes off badly, italki will hold on to your money until after you have the class. If everything goes well, you confirm the class after it has happened and italki will release the money onto the teachers account. If there was a problem with the class, however, you or the teacher can state that there was a problem and explain what it was and explain how you want it to be solved. You can choose to give the money to the teacher (in case that it was your fault that the class did not take place), you can ask to be refunded or if you have a package, you can ask that the class is added back to your package and reschedule the class to a later date and time.
Be aware, though, that if you miss a class and you do not let the teacher know more than 24 hours in advance, it might be that they will want to keep the money. If you do not agree with this or if the teacher does not agree with a request of yours, there is the option to take the case into dispute and italki will step in and try to solve the problem. You can then submit proof of your side of the story by showing the interactions between you and the teacher on Skype or on the italki page. Actually, italki always advises you to have all conversations through their website, because that will make things easier in case of dispute.
Of course, italki seems like a really good platform for learning a new language. But is it really trustworthy and offers effective ways to study? The rest of this review will be devoted to my experiences with using italki.
2. My thoughts on italki
---
Since starting my teaching path on italki, I have had mainly good experiences. As a teacher, I can say that it allowed me to get in touch with many different cultures and to get engaged in a community with a lot of people that share my passion for languages. It has also allowed me to develop my language skills, since I took some classes on Chinese and I just feel like italki opened a whole new world to explore language learning.
However, you have to make sure that you have the capacity to learn from a less human interaction, since everything will be done via Skype. This might not always be easy, as some people do not like to speak over a computer, but in my opinion the advantages are greater than the disadvantages and I will, for sure, continue to use italki.
The video is also available on youtube:
3. What others think about italki
---
If you want to check some other reviews out, click here to read opinions from other users.

4. Pros and Cons
---
Pros as a student:
Italki allows learners from every level around the world to learn a language with a native speaker, which otherwise would be impossible for them to do. Some of my students, for example, did not have any contact with Portuguese speakers in their country of origin or it was too hard to find them. This made it harder to learn and italki was a good way to solve that problem.
Italki is very flexible. You can find classes at any time you wish, because there are normally teachers all around the world, with different time zones. I teach some Asian people who are many hours ahead of me, making it good for me, since I am working in the morning (my preferred time to work on italki), but I still can teach people after work (which is normally the students preferred time).
Italki is also very flexible in the sense that you can choose your teacher and switch teachers at any time;
Italki is also good because you can have the class from wherever you want (even from your bed at 6am on your pjs!);
Italki is a very trustworthy website, and I have hardly had any problems with it. Money is safely held by italki, until all the parts have agreed that everything went well. This reassures people that they won't lose their money.
Italki has a really good customer service. They will respond to all your queries and they will make sure that all problems are solved in a timely manner.
Italki also gives you the opportunity to engage in a community with people from all over the world with the same thing in mind: to learn a language. You can read blog posts, ask someone to correct your homework, ask different questions to the community, etc. It is really a good way to further develop your language skills. You will even be able to find some language partners and share with them experiences, as well as potentially have conversations with them via Skype in your target language.
Pros as a teacher:
As a teacher you can choose your own schedule and prices and you can work from anywhere. You can have multiple classes a day or just one or two per week. It is really up to you! You can also ask for as little as 5 dollars per class or as much as 180 dollars per hour. Just check the competition and you will see!
Italki will help you find students. They kind of do the marketing for you, which allows you to always have new class requests.
You are also protected by italki. If there is a dispute, as long as you have proof that you are right, you will generally be protected by italki.
Little to no disputes happen on italki. You normally build a trust relationship with your students over time, and they will solve all the problems directly with you, without having to ask for italki´s help. This makes everything easier!
Students are normally really interested in having classes, which will not bring any problems of behaviour or of students missing lots of classes.
You can earn a good income, even if you live in a country where the income rates are not very high. There are many different students from many different backgrounds and what for you is expensive, can be actually really cheap for them! Just be reasonable.
You can meet people from all around the world, and that for me is like magic!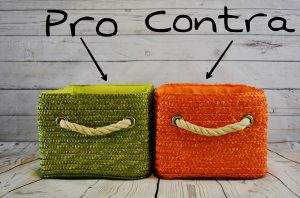 Cons as a student:
If you have a problem, you will maybe have a greater waiting time, then if you were having classes live. Dealing with problems via Skype is not exactly the same as dealing face to face, especially if it goes into dispute.
The internet connection might be a problem and add a bit more stress to the communication for both parts. That is why it is important that you have a steady internet connection.
Communicating via Skype is not the same as face-to-face, which makes the interaction more tiring. You have to devote 100% of your attention to the computer screen, which is not always easy.
You might have difficulties finding a teacher that speaks your language additionally to your target language. If you are Chinese, for example, it is going to be hard that a Portuguese teacher will also speak it. This might put some difficulties into the learning process, but if you know English it should be fine!
Cons as a teacher:
As an italki teacher, you can come across some difficult people and it is much harder to deal with problems via Skype than face to face;
Italki will charge 15% of your income as a commission for using their website. In addition, if you live in Europe, you will have to convert the italki dollars into euros, which means you are actually earning less than if you were also using dollars (since the dollar is worth less than the euro);
It takes a lot of planning and coordinating things. You have to try and accommodate a lot of students, which sometimes can be pretty stressful;
You will probably also have to work a bit during free days, as you always have requests or questions from students. You also only have two days to accept or decline a request on italki website, so you have to check the page regularly. If you don't, you might be losing potential students and italki does not like it when you do not answer students requests in a timely manner. They might send you a warning if you  do that too many times.
5. Conclusion
---
In conclusion, although italki has some minor drawbacks, I believe that it made the process of learning a language easier. It allows both students and teachers around the world to get in touch and it offers you opportunities that you probably would not have if this platform did not exist.
As a teacher, I have been having really good experiences with italki. I was able to meet a lot of different people from around the world and to make a lot of good contacts.
As a student, I think that you only have to gain with italki. You can use it as an extra to your on-sight classes or you can use it as your main tool to learn a language! What are you waiting for?
You have nothing to lose. Just sign up for italki and book your first (trial) class!
6. Where to Sign-Up for italki
---
If you want to sign up for italki, just click here. This will take you to the italki main page and you will then be able to set your account.
---
Dear friends, I hope that you enjoyed my review on italki and most importantly that you could get rid of any doubts you might have had about italki. However, if you have any further questions, please do not hesitate to ask them below in the comment section. Maybe you are already on italki and want to share your experience? Feel free 🙂
Beijinhos,
Mia.