Olá! Do you want to visit Portugal, but you want to see its secret places, and not only the super touristy ones? You've come to the right place! In this video, I will talk about 5 Hidden Gems in Portugal, and I'll take you on a journey through some of the lesser-known destinations that are off the beaten path.
So, let's go!
You can also watch me speak about these places on my YouTube Channel:
Now, let's see our 5 Hidden Gems in Portugal:
1. Douro Valley
Our first stop is the Douro Valley (Vale do Douro), a UNESCO World Heritage site known for its steep terraced vineyards, producing some of the world's best wines. Here you can see winding roads, charming villages, and breathtaking views of the Douro River. This is honestly one of my favorite places in Portugal and in the world. Around September, you can also go to one of its many "quintas" and see the harvest and production of wine. It's a super nice, and impressive process, and in many places, it is still done like in the old days, without the help of machines. In some cases, you can even participate in the process yourself.
2. Peneda-Gerês National Park
Next, let's go to Peneda-Gerês National Park (Parque Nacional da Peneda-Gerês), a wild and rugged mountainous region filled with gorges, waterfalls, and forests. You'll discover ancient Roman ruins, crystal-clear lakes, and stunning hiking trails. This place can be crowded in summer, but if you go in Spring or even Autumn, you can find quiet and peace and indulge in the cold waters of the lakes, surrounded by beautiful waterfalls. It's a place worth visiting, for sure!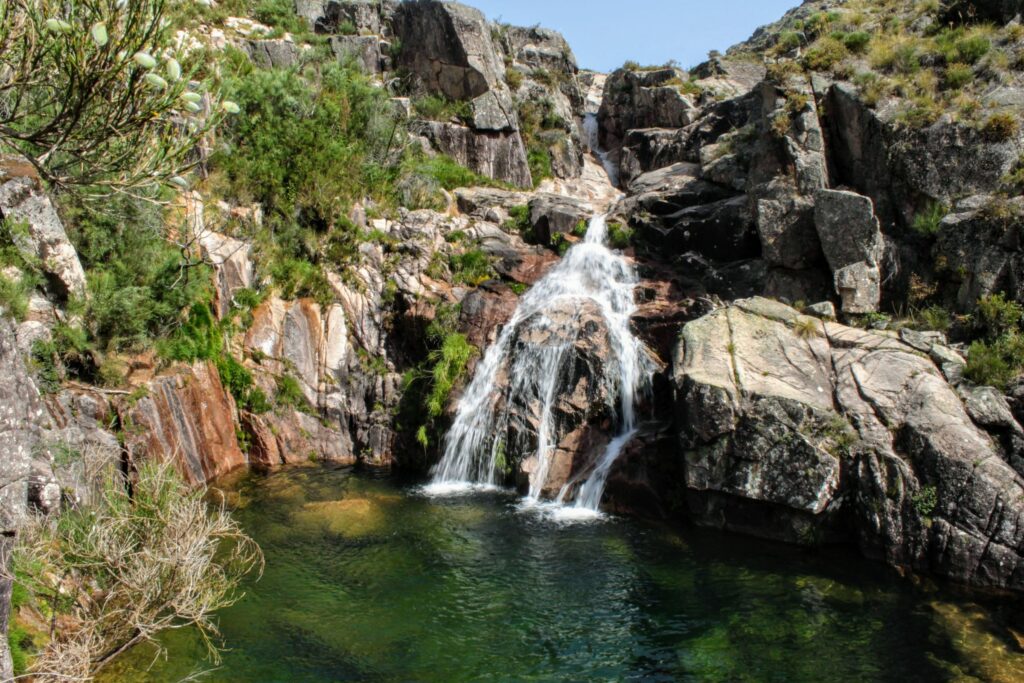 3. Castelo de Vide
Now, let's go to Castelo de Vide, a charming hilltop town in the Alentejo region, known for its medieval castle, white-washed houses, and narrow alleys. When you go there, you'll discover its Jewish quarter, a Gothic church, and natural springs.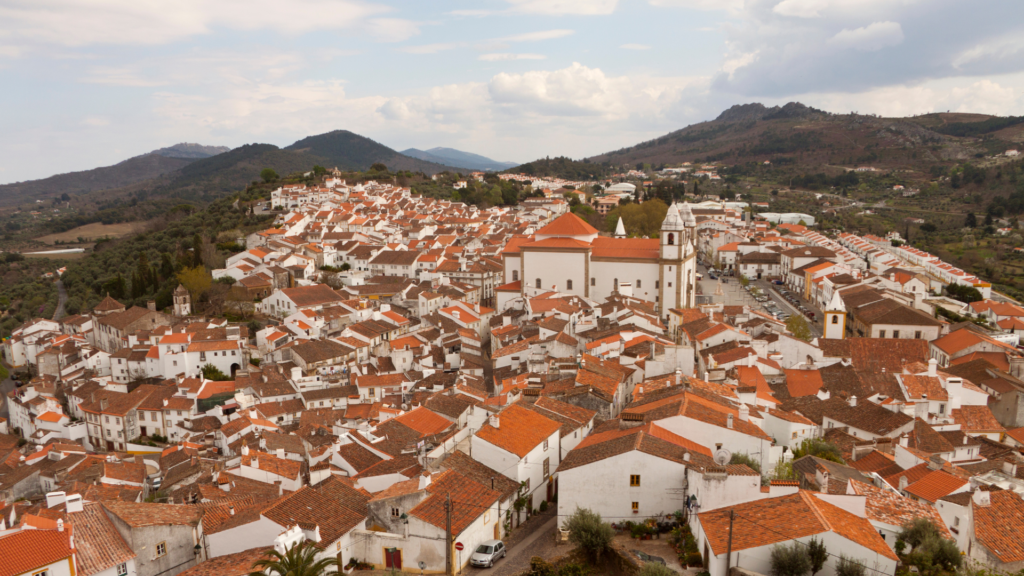 4. Marvão
Our next stop is Marvão, a fortified hilltop village also in the Alentejo region, with narrow alleys, stunning views, and a medieval castle. You'll feel transported back in time as you wander through its streets and take in its stunning scenery.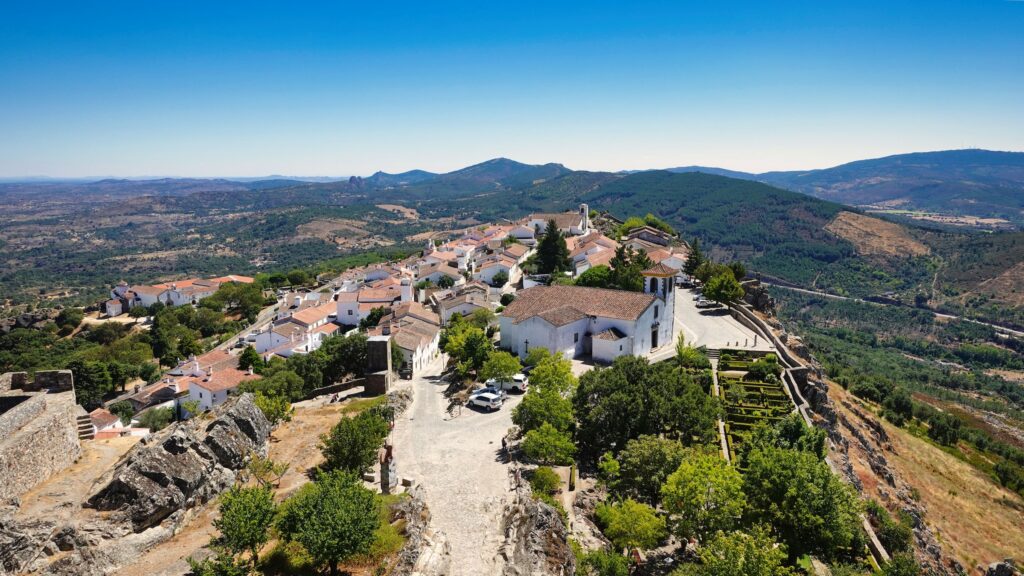 5. Monsanto
Last but not least, let's go to Monsanto, a unique village in the Beira Baixa region, built into and around giant boulders. There, you can explore its narrow streets, ancient walls, and castle ruins while enjoying breathtaking views of the surrounding countryside. If you can, climb up to the Castle at sunset, and enjoy a beautiful, breathtaking sight, where sometimes you have the sun on one side and the moon on the other. If you're lucky, there might be people playing music around you, which gives the moment an even more magical taste.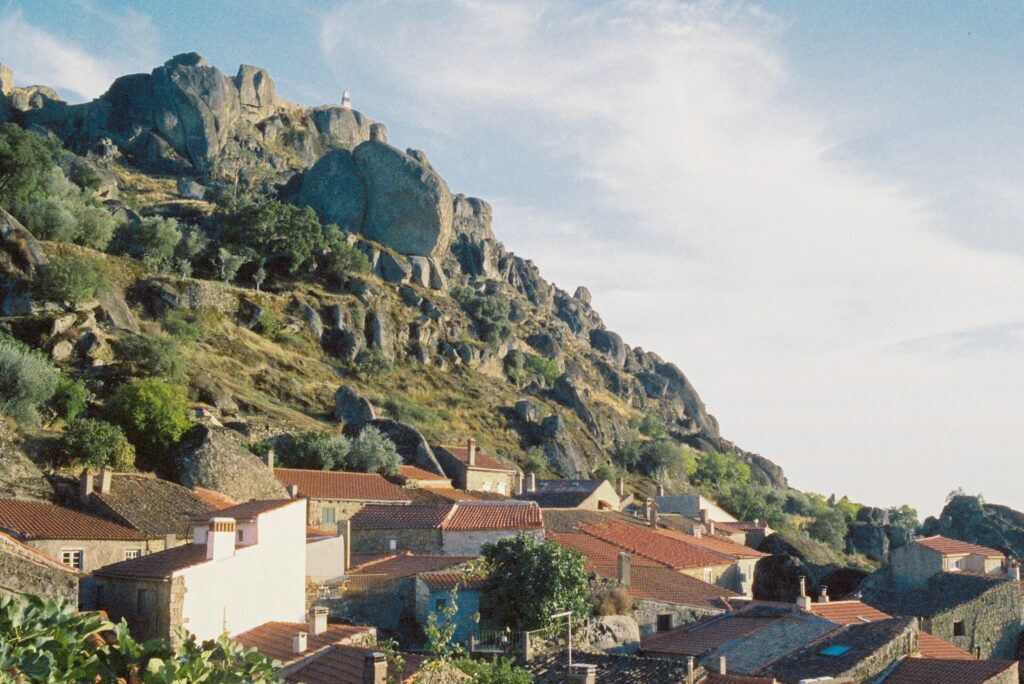 And there you have it, our journey through some of the Hidden Gems in Portugal, including the Douro Valley, Peneda-Gerês National Park, and some other secret spots has now come to an end. I hope you enjoyed this video and found inspiration for your next trip to Portugal.
Destination: Portugal – A Portugal Travel Course Made For You
If you want to know more, you can also check my course, Destination: Portugal. This course is, mainly, for people who want to travel to Portugal. In it, I will give you tips about everything you should know before traveling, like for example, what places to visit and which language to use in different situations. Like this, you will be able to see Portugal through the eyes of a local, instead of simply as a tourist. 
At the moment, I am offering a 45% discount for Destination: Portugal, so if you want to check it out, click here.
Excited to see more beautiful places in Portugal?
Now that you know about these 5 Hidden Gems in Portugal, how about checking out 10 other beautiful places in Portugal that I count to some of my favourite places?
I hope you enjoyed this article. If you did, please leave a comment below, or send the article to a friend that might be interested to read it. Thank you so much for your support!
Beijinhos,
Mia