Today I will tell you about 10 Portuguese words you might be pronouncing incorrectly.
European Portuguese has various sounds that are very complicated, I know that. That's why there are words that are difficult to pronounce.
I created the following YouTube video, where you can see me pronouncing the words that are mentioned below. This should help you with the correct pronunciation 🙂
If you like this video, please leave me a like and subscribe you my YouTube channel.
Here are 10 Portuguese words you might be pronouncing incorrectly:
---
Muito – Very
The first word that you might say incorrectly is this one here: Muito. No, you don't say MUI-TO. Actually, although you don't write it, this word has a nasal sound in the middle. That's why we have to say: MUIN-TO. Funny, isn't it?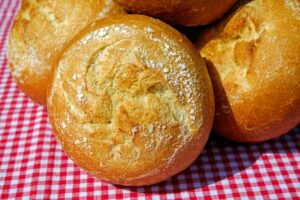 Pão – Bread
The second word is: Pão. This sound is one of the most difficult ones in Portuguese. This "ão" is also a nasal sound. You have to say "ão", letting the air flow out of the nose as well. Notice that your lips don't touch each other fully at the end: "Ão". This is how we would say something like "aung", where the "g" is almost silent. Does this make sense? I know that there are a lot of people that instead of saying "pão" say "pau", and this can create some confusion. So, go and practice it.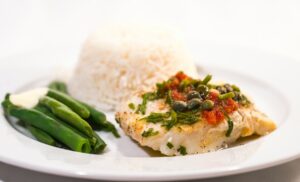 Bacalhau – Cod
Now, our third word is: Bacalhau. This fish is very appreciated by the Portuguese, but creates some confusion regarding its pronunciation. This happens due to this small sound "lh". Try to repeat after me – "lh", "lh". Ok, now say "Bacalhau", "Ba-ca-lhau". Well done!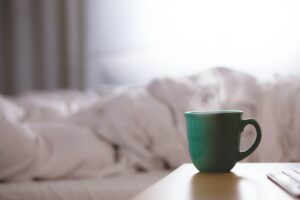 Manhã – Morning
The fourth word is: Manhã. Another difficult sound, this "nh" is present in a lot of Portuguese words. It is once again a nasal sound, that's why the air needs to flow out of the nose when we say this word. Don't forget! Listen: "nh", "nh". Now the word: "Manhã", "Ma-nhã". Try it.
Próximo – Next
The next word is: Próximo. The letter "x" causes some confusion. It can be read as "sh", "ks", "z" or "s". In this case, it will be read as an "s", and we pronounce the word as: "Próximo". Now you already know how to say it when you need to.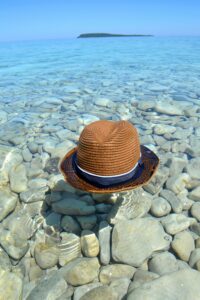 Chapéu – Hat
The next word is: Chapéu. In Portuguese, the "ch" is always pronounced as "sh", so that's easy. This word is pronounced: "Chapéu". Don't forget!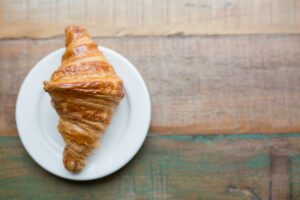 Croissant
Another word that I hear some people that are learning Portuguese say incorrectly is: Croissant. Besides being a word of French origin we say it differently from the original. We say: "Croissant".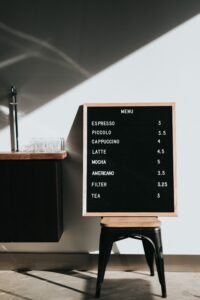 Menu
Another word with French origin that we read in a different way is: Menu. Our "u" is not like the French "u", that's why we say: Menu. And not "menu" as it would be in French and also in other languages. Ok, we read menu.
Mas – But
Another word to pay attention to is: Mas. Contrarily to Brazilian Portuguese, this word is pronounced as "Mas" in European Portuguese and not "Mais". The final "s" reads as "sh". This also happens with other words that end in "s" if there is no vowel afterwards.
Leite – Milk
Finally, pay attention when you want to say this word: Don't open the vowels. In European Portuguese, we actually have the tendency to rather close the vowels, therefore, when we say this word, we say it like this: "Leite". The "e" at the end almost disappears. This happens with many other words that end in vowels. Usually, open vowels only occur when we have an accent or when the syllable is the stressed syllable.
Where to learn more about European Portuguese pronunciation?
---
And these were the ten Portuguese words that you might be pronouncing incorrectly.
What do you think?
If you want to know more about Portuguese pronunciation, I advise you to check my course – European Portuguese Speech Course – or even better, the All-In-One Portuguese Course, that also includes the Speech Course, the Master Course and Story Time – Interactive Stories in Portuguese, as well as many other bonuses. You can also check out my free webinar where you will learn about four secrets to learn a language fast and effectively. If you attend the webinar, there will also be a discount for the All-In-One Portuguese Course, so I think it's worth it.
---
And that's it: I hope you liked it!
Let me know in the comments if you have any difficulty with some of these or other Portuguese words.
Beijinho and see you in the next video.
Mia