Today I am going to talk about two verbs that cause a lot of confusion.
The verbs are – SABER and CONHECER.
They both mean "to know" in English, but in Portuguese they cannot be used interchangeably.
I see many of my students making that mistake, so I think it is quite important to learn this right, in order to sound more like a native speaker and to impress your friends and yourself 😉
You can also check out my YouTube video about this topic:
The verb SABER in Portuguese
---
So, first let's speak about SABER.
Let's tackle its conjugation!
SABER is a very irregular verb, but you should get to know it, because we use it often.
So, the conjugation in the Present Tense goes as follows:
Eu sei
Tu sabes
Ele/ Ela/ Você sabe
Nós sabemos
Vocês sabem
Eles/ Elas sabem
As you can see, it is very irregular.
If you want to know the conjugation of this verb in other tenses, go to conjuga-me.net and insert the verb SABER into the search tab.
Ok, so now to the use of this verb.
Generally, we use it to speak about facts that we know and things that we are able to do (that we can do).
Let's see these two cases in more detail.
Using SABER to speak about facts that we know or don't know
When you want to say that you know a fact or that you don't know a fact, you must use the verb SABER and not the verb CONHECER.
Take a look at the examples below:
Eu sei que tu me mentiste (I know that you lied to me);
Sabes quando começa o futebol? Não, não sei. (Do you know when football starts? No, I don't know).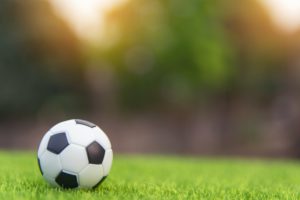 Hopefully, the two examples above help you understand that we use this verb to speak about facts, or things that we know or don't know, in every day life.
The use of SABER to speak about things we are able to do
So, when we want to say that we can do something, like, for example, when we want to say that we can speak Portuguese, we normally use the verb SABER followed by the infinitive of the main verb.
Check it out:
Eu sei cantar muito bem (I can sing very well);
Tu sabes falar Português. (You can speak Portuguese).
The more literal translation, which might help you is – to know how to do something.
So, the examples above could also be translated as – "I know how to sing" and "You know how to speak Portuguese".
Are you starting to get it? 🙂
So, let me stir things up a little bit. On to the verb CONHECER.
The verb CONHECER in Portuguese
---
The conjugation of this verb is also somewhat irregular in the first person, but all other persons are regular.
It goes as follows:
Eu conheço
Tu conheces
Ele/ Ela conhece
Nós conhecemos
Vocês conhecem
Eles/ Elas conhecem
As you can see, the first person conjugation has to be slightly changed, because when a "c" comes before an "o", the pronunciation changes from an "s" sound to a "k" sound. Since we don't want this to happen, we have to use a "ç" instead. To find more about pronunciation, check my pronunciation guide, or take my speech course, where I teach you in detail how to speak like a native speaker.
But now, when do we use CONHECER?
This verb is used to speak about acquaintances, people or things we know – it can also be a song, a country, a town, anything you can imagine 🙂
Here are a few examples:
Conheces Moçambique? Não, mas o meu pai conhece! (Do you know Mozambique? No, but my father does).
Conheces o meu irmão? Sim, conheço! (Do you know my brother? Yes, I do!)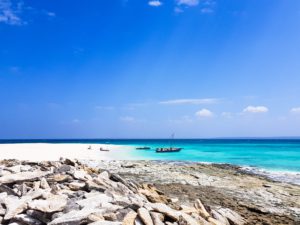 In the cases above, we are using CONHECER to speak about a place that someone knows and a person that someone knows.
This means that we speak about people that we already met and already know and places that we have been to and already know as well.
Does this make sense?
Instances when we use CONHECER and SABER interchangeably
Ok, it all might seem clearer now. That's good! However, there is an example that might still be confusing.
Take a look at these:
Sabes de alguém que queira trabalhar no café?
Conheces alguém que queira trabalhar no café?
They are exactly the same and they mean the same. BUT, if you check it out carefully, the verb SABER comes with a preposition "de". So, when you have SABER DE, this means the same as CONHECER.
Tricky, huh?
---
To sum up, SABER and CONHECER are not the same verb and they do not mean the same in Portuguese, although they have the same translation in English.
In Portuguese, these two verbs have distinct uses and you should be aware of those uses, in order to use them correctly and to sound more like a true Portuguese.
Now, tell me:
Were you aware of this?
Do you have difficulties using these verbs correctly?
Did this post help you understand the differences between the two verbs?
Let me know all in the comments below! I am excited to know if you have enjoyed this post.
Last but not least, your task for today:
Write two short sentences with saber and conhecer in the comment section below. I will check your answer and reply 🙂
Keep posted, as I will be continuing to speak about verbs that are easily confused, like the verbs CONHECER and ENCONTRAR, which both can translate into "to meet", in English.
Would you be interested in finding out about them too?
If you want to learn more about European Portuguese make sure to check out my online courses here.
Beijinhos,
Mia.